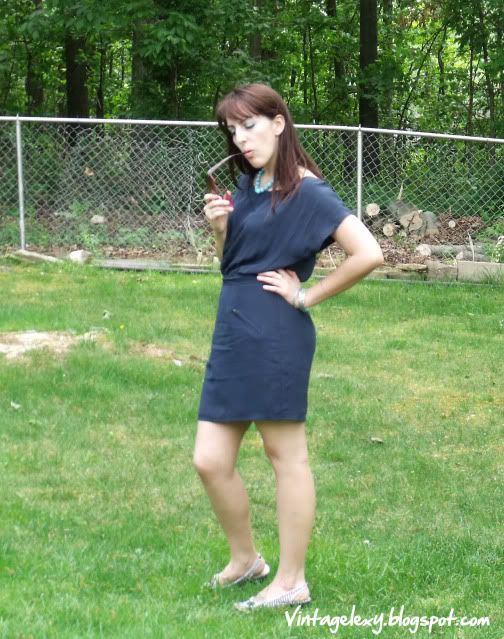 I don't do these type of posts often enough, right? I recently bought this dress from Forever21. It's a silk blend, navy dress. It's cute but I mainly got it for work, but upon trying it on...it seems to be more casual and maybe too tight for work. What do you guys think?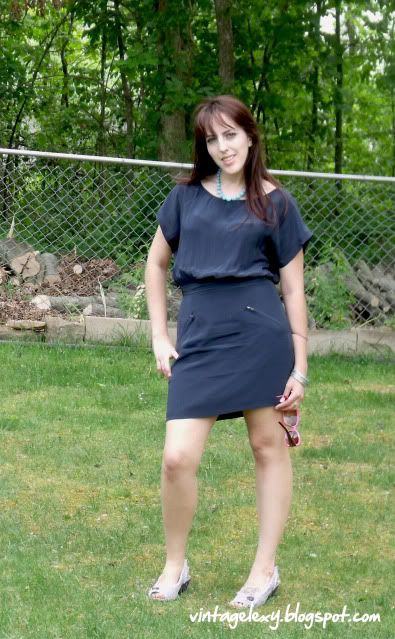 Accessories - Can't remember!
This dress makes me look soo pale! All I need is some glitter and I could be part of the Twilight cast.