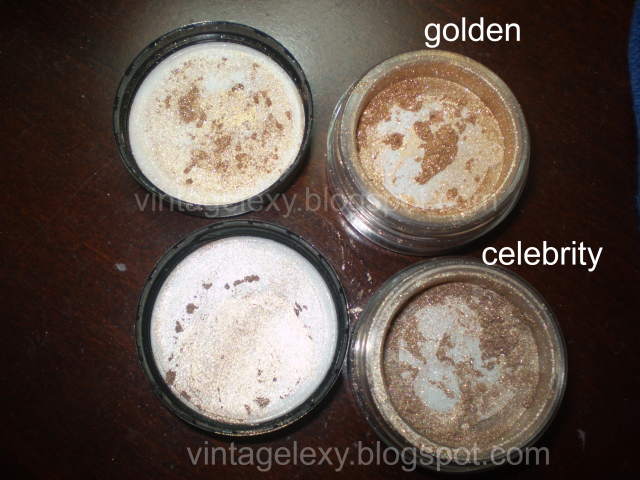 Aren't these colors gorgeous?
This is my first time buying ELF's mineral shadows. I was skeptical about buying their mineral shadows because;

1. I'm not a huge fan of mineral shadows and

2. ELF's eyeshadow quality isn't the best

The two colors I ordered were Golden and Celebrity. Golden is a truer gold eyeshadow, while Celebrity is a paler, beiger, more neutral gold. Both of these eyeshadows are very sparkley.

I received my items a few days ago and upon opening the jar, I was very surprised. For $3 dollars I received a good sized jar of product. I was also pleasantly surprised that the eyeshadows are very pigmented. It's hard to tell in my photos if they are pigmented, but keep in mind I ordered 2 shades of gold.

Although the colors are already very gorgeous, I found that using them wet or with a great primer allows the eyeshadow to be more vibrant.

This isn't a proper review because I haven't used this product enough, but I am very amazed at ELF's mineral shadow line. I have been buying ELF off the ying-yang but when I do order again, I will make sure to add more mineral shadows to my cart.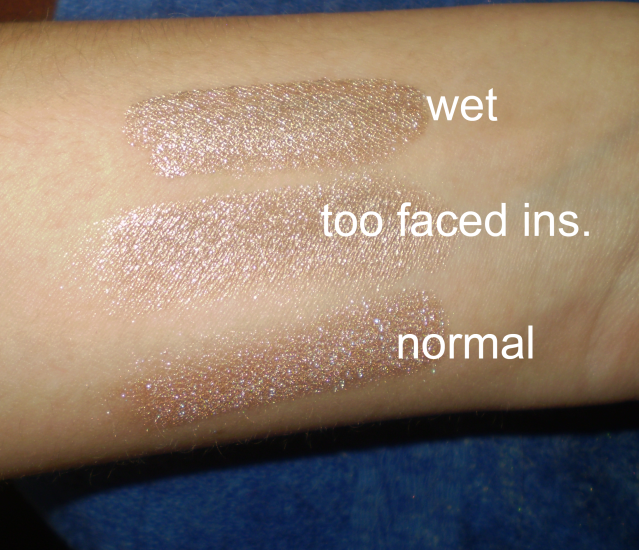 Celebrity is a more neutral gold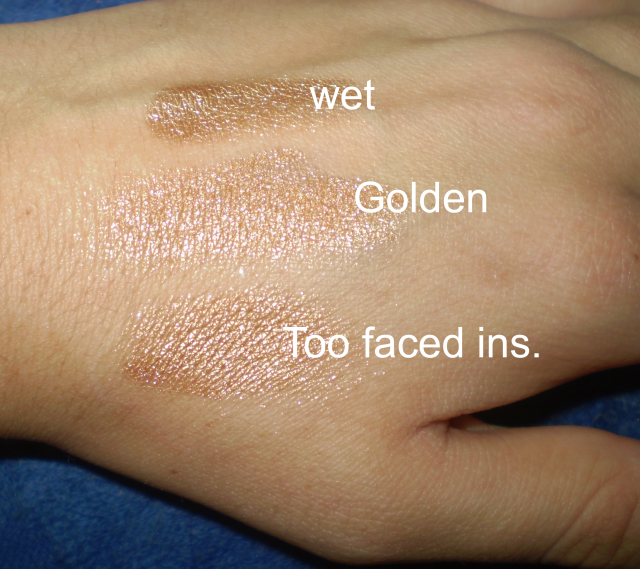 Golden is a truer golden bronze color (this one was hard to photograph)
Has anyone tried ELF's mineral shadow line? What are your thoughts?