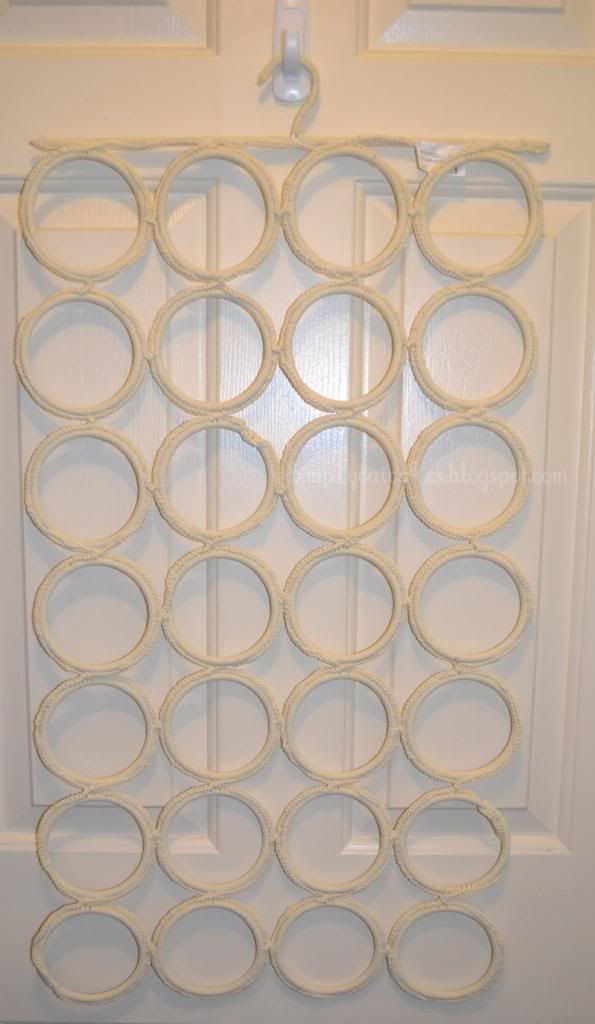 On my recent trip to Ikea I purchased the
multi-use hanger
aka a scarf hanger. In the past my scarves were either tossed into a bin together or hung on a wire hanger together. My previous storage methods were untidy, disorganized and made it difficult to see my scarves.
The multi-use hanger is pretty affordable and offers plenty of storage. As it claims, it is a hanger. The hanger is made up of wrapped metal circles. The wrapped circles are tightly wrapped to protect your delicate scarves. Below is a closer snap shot.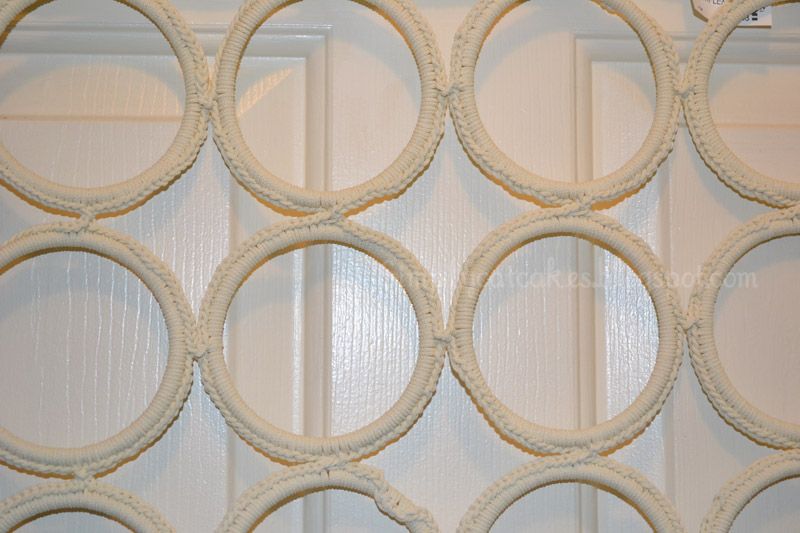 The pros so far appear to be the convenience of stashing all your scarves in one place, plus you can hang the hanger in your closet. In addition, the product itself was fairly affordable. So far, no cons. I just wonder if the hanger will continue to hold strong with time. At this time, the hanger appears to be sturdy enough to hold the scarves pictured below plus more.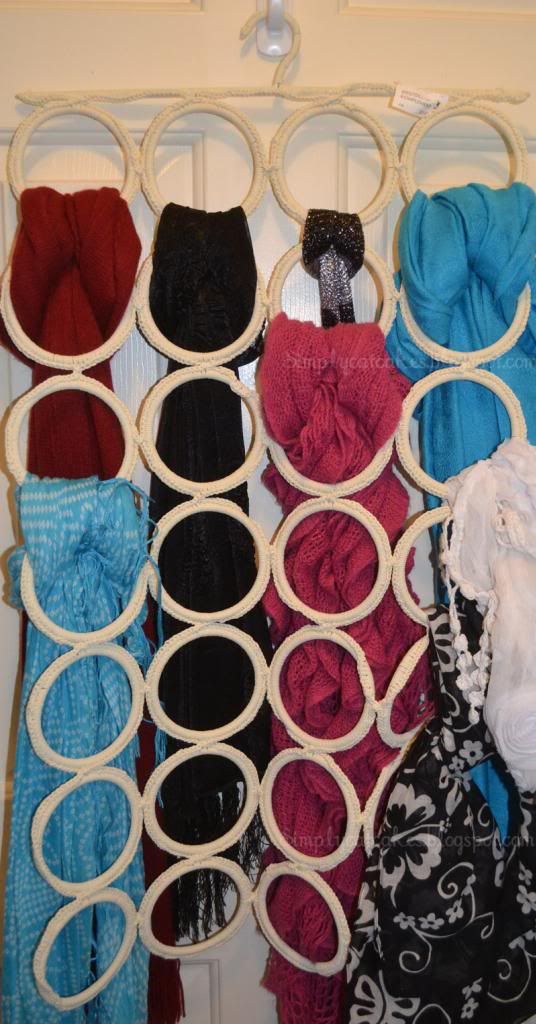 If you are looking to organize your scarves or anything else that can fit into this odd shaped hanger, look no further. Ikea is selling the multi-use hanger for $7.99. Happy shopping and organizing!