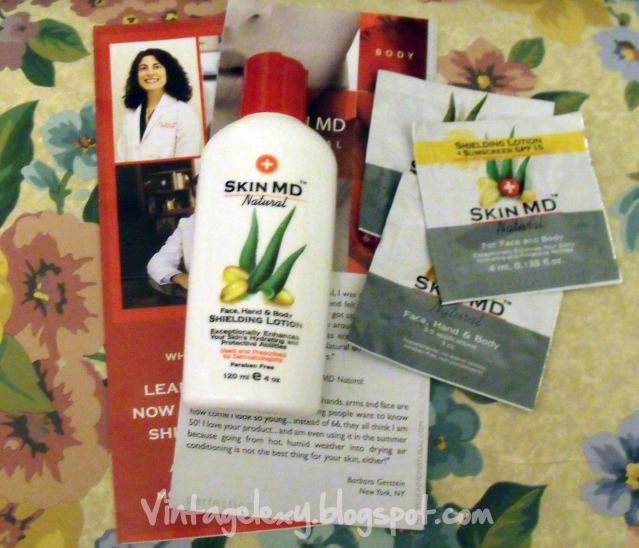 I recently entered and won
Whitney
's giveaway. I was very surprised and pleased to win! I'm very happy to have received this lotion because this product claims to be best for dry skin. I don't know about the rest of you...but my hands always also dry in the winter. I hope to share this lotion with my father who suffers from psoriasis. It will definitely help moisturize patches of skin that suffer from psoriasis.
Feel free to visit their
website
if you would like more information on the product and the uses for it.
Thank you Whitney for the giveaway, and also Skin MD Natural!
*I won this item through a giveaway, I am not affiliated with any person/companies mentioned above.*