Surprise! There is a new blog design!! Although some of the pages are still a work in progress, I have decided to kick off the new design. I hope you enjoy it as much as I do.
In celebration of the new blog design, I did some shopping.
ELF
recently hosted their 50% site wide sale. How could I
not
order?! Then
Zoya
had an awesome promotional sale on their exclusive "Liberty" pixiedust polish.
Here is what I got from both ELF and Zoya: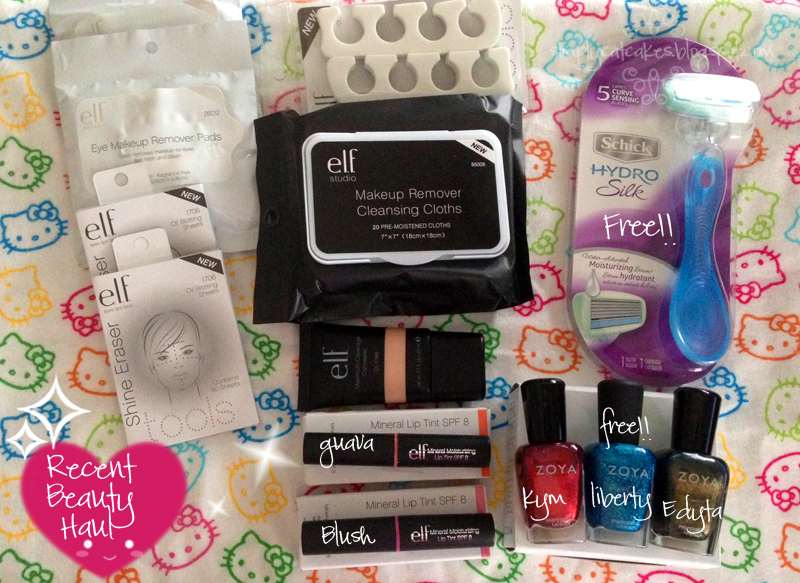 From ELF:
2 shine erasers (I swear by these, especially in the summer)
2 eye makeup remover pads
1 studio makeup remover cleansing cloth
1 toe separator
2 mineral lip tints (guava and blush)
1 maximum coverage concealer in porcelain
total order with 50% discount : $8.50
From Zoya
Kym
Edyta
Liberty pixiedust - FREE!
total order: $16.00
I also received a free Schick Quatro razor as part of a giveaway on Facebook. Woohoo for free!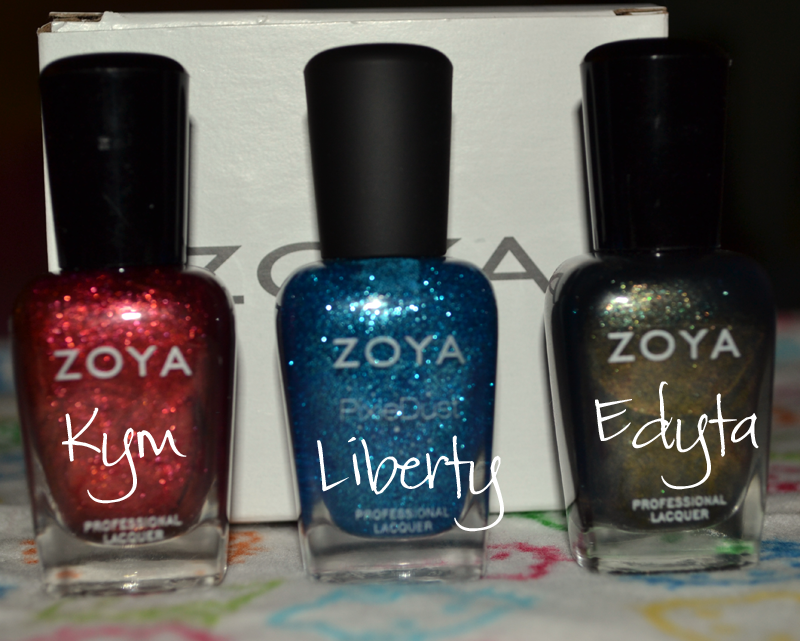 I'm a fan of Zoya polishes because they are long wearing and are free of chemicals found in other polishes. Plus, they have very unique colors and varieties.
Kym
- a burn red, cranberry burgundy. This color is beautiful for the fall.
Liberty
- is a textured polish that feels like smooth sugar on your fingernail. It is a beautiful blue opaque glitter polish.
Edyta
- is a unique black, green and gold shimmery opaque polish. Out of the 3 that I ordered, Edyta is my favorite.
What are your recent beauty purchases?