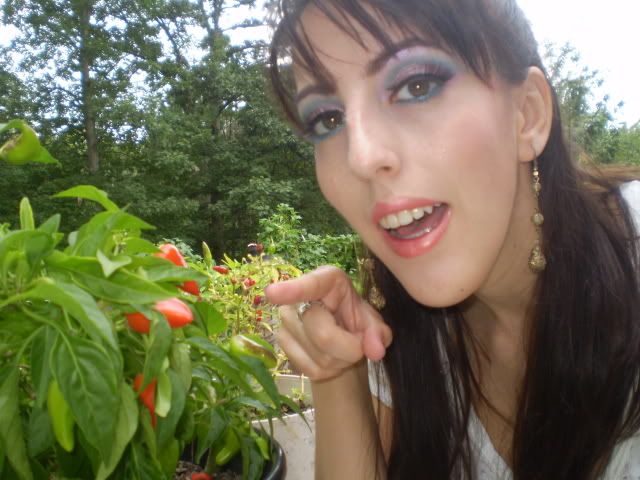 Guess what? It's my last Soul
Calibur
4 Tutorial.
Weeee
! Well not exactly, it's been fun. I took my sweet time for sure but it got hard to draw inspiration from certain characters. I truly enjoyed creating makeup looks based off the characters. I always enjoyed playing soul
calibur
so coming up with makeup looks for my favorite characters, was quite fun. I hope you have enjoyed viewing them as well :D
I saved Cassandra for last because she's probably the character I never play. I'm not a fan of the short sword or swords in general...unless they are cool living whip swords like Ivy's. Poor Cassandra, I never show her love.

Trinkets used for this operation:
Mac Bare Canvas
Beauty From the Earth Aloha e/s
88 e/s palette
Body Shop Lavender Shimmer e/s
Urban Decay 24/7 electric e/l
Mac On a Mission blush
ELF blush and contour duo
Fake Lashes from April