I am so behind on blog posts! Believe it or not, I celebrated my birthday in April and have yet to share details! I promise to be caught up soon...
A few weeks ago, I sent
April,
my YT friend, a
package
in the mail because we have the same birthday month. April was so sweet that she sent me some goodies in return.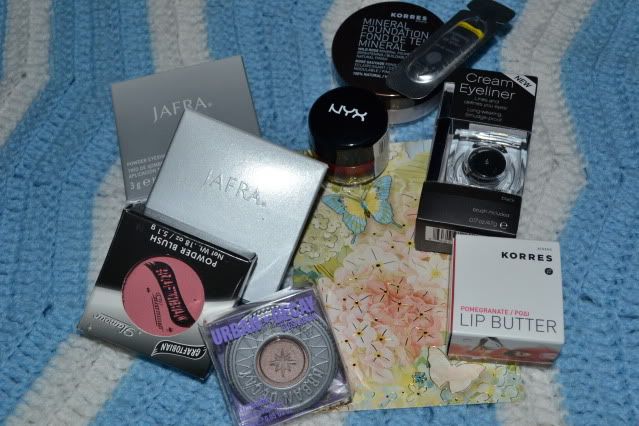 I enjoyed all the goodies, but I was very pleased with the lip products! Lip product junkies can never have too many lippies! Dare I say that I have two full drawers of lip products? I know it's too much, but why can't I quit you, lippies?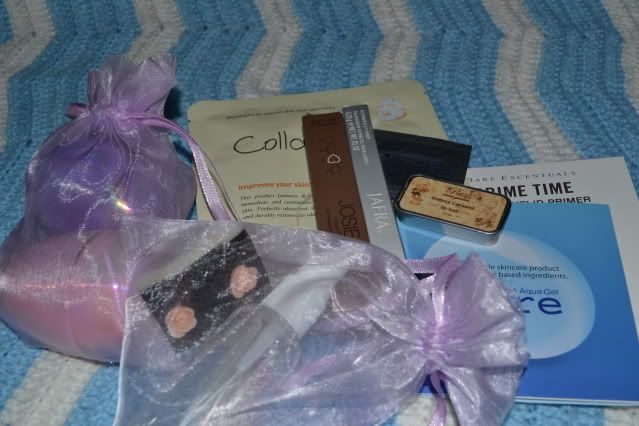 The empty pump bottle that I received from April will come in handy for the summer (see bottom, purple mesh bag). I plan to fill it up with sunscreen and keep it in my car so I can ensure my arms don't get toasted while driving. One arm tans are not sexy. Trust me.
Naturally, I loved everything. Thank you, April...a package was not necessary, but greatly appreciated either way!