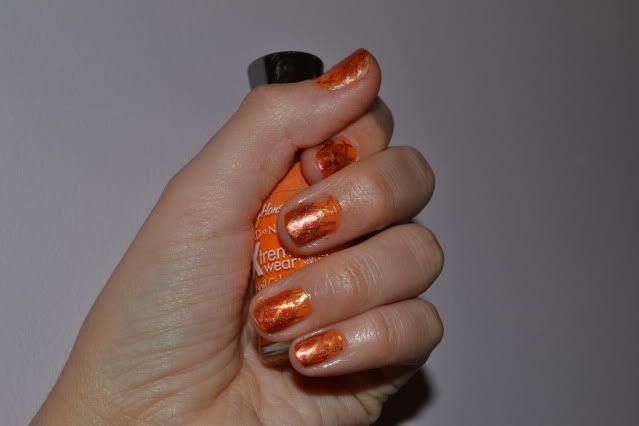 Autumn is just around the corner. With Autumn comes yummy cinnamon, pumpkin and sugary scents and treats. My favorite thing to bake around this time is pumpkin muffins and my yummy pumpkin chocolate chip cake. I just loooove pumpkin and cinnamon around this time. Did I mention, I like pumpkin and cinnamon?
Since I was craving sweets, I decided to paint my nails to take my mind off my cravings. I went with a burn orange theme with gold a criss-cross pattern.
What your Autumn cravings?