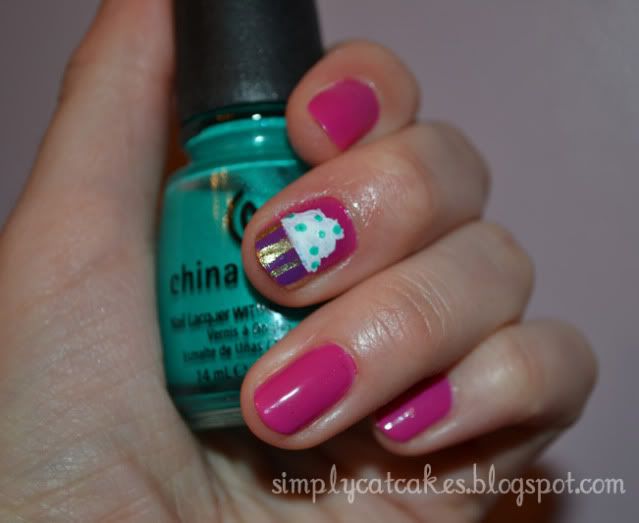 I am not sure if you all have recently been brain washed by Pinterest...but I have! Who knew that such a silly little application would create hours of fun and inspiration. In my recent pinterest treasure searching I came across a cupcake nail design. I knew that at that moment that I had to have that sweet design on my nails.
If you are like me, right handed, creating designs on your left hand is a piece of cake! However, when attempting to recreate the same design with your left hand...it always looks like a chicken trampled your nails. Needless to say for this design I did not attempt to recreate it on my right hand.
For my design, I painted my nails as I normally do. Then I picked a contrasting bright color and used a skinny tip polish to create small stripes. This will become the cupcake holder for your cupcake.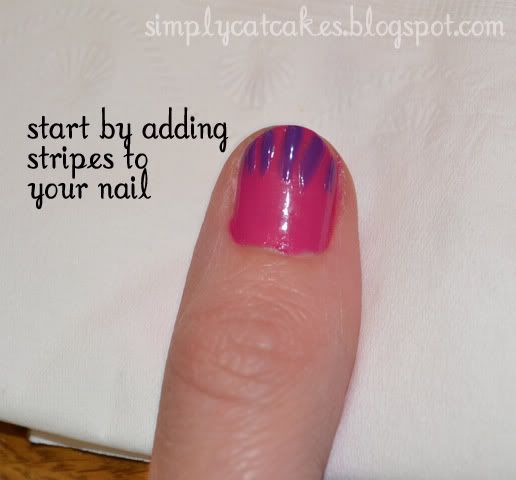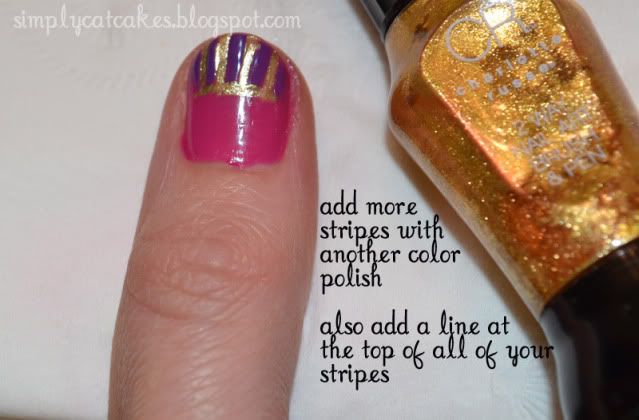 After your polish dries, choose another color for your cupcake holder. Fill in between the purple strips. I also added a band at the top of the stripes to help contain the cupcake holder.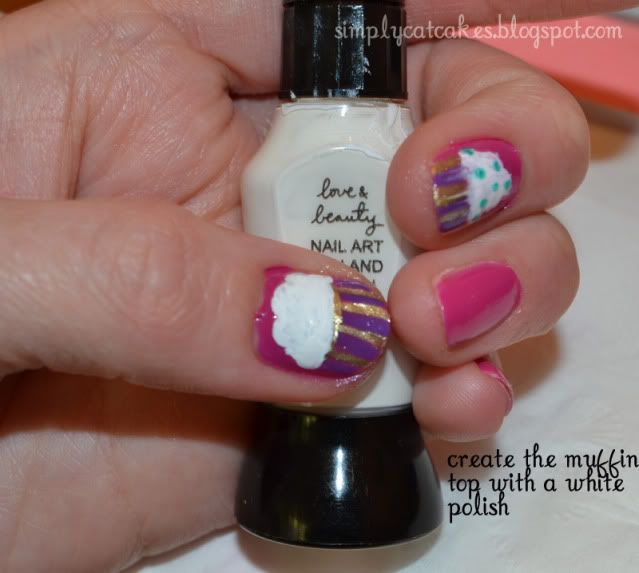 Using a white skinny tip polish I drew on the border of the fluffy top. Since, I don't have a good white polish, I just used what I had. I wouldn't really recommend using a skinny tip polish to fill in a design because it typically creates a sloppy finished look.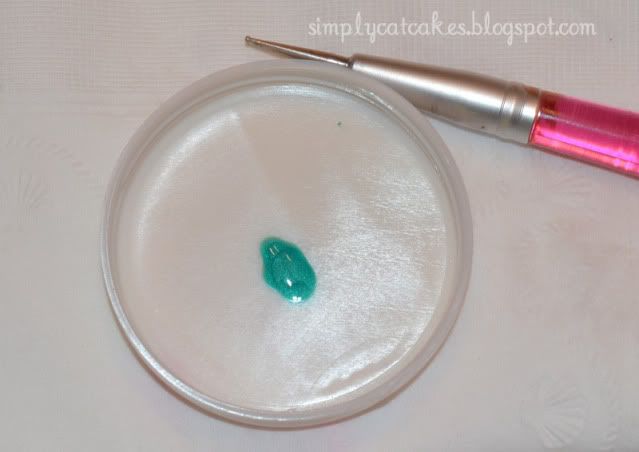 To create the sprinkles in my cupcake, I used a bit of polish and a dotting tool. I would recommend getting a dotting tool since it makes dotting super easy. Dotting tools are really inexpensive. On ebay, you can typically purchase a 5 piece dotting set for a buck or two!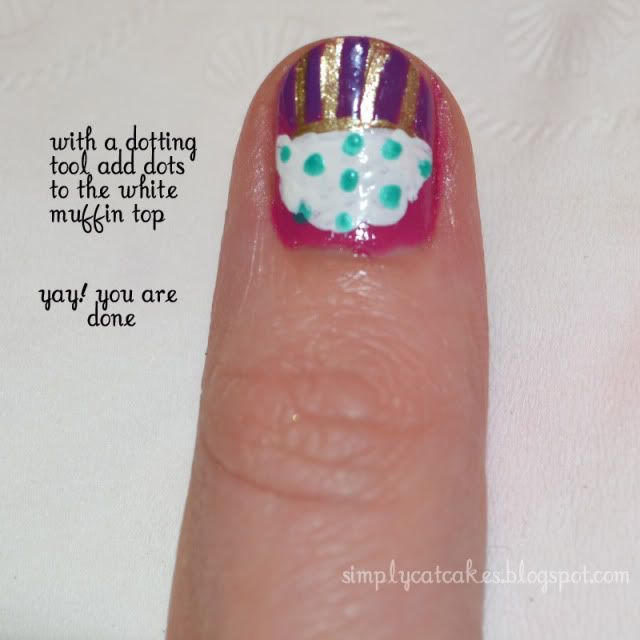 Make sure your design is fully dry before adding a top coat or else your colors will run.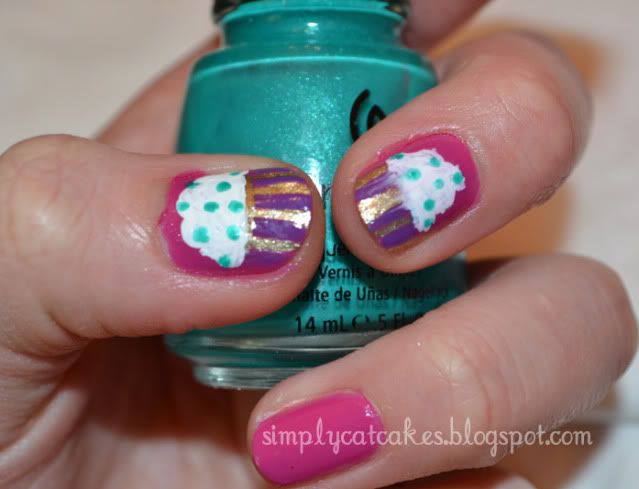 I hope you enjoyed this easy nail tutorial!
Until next time,