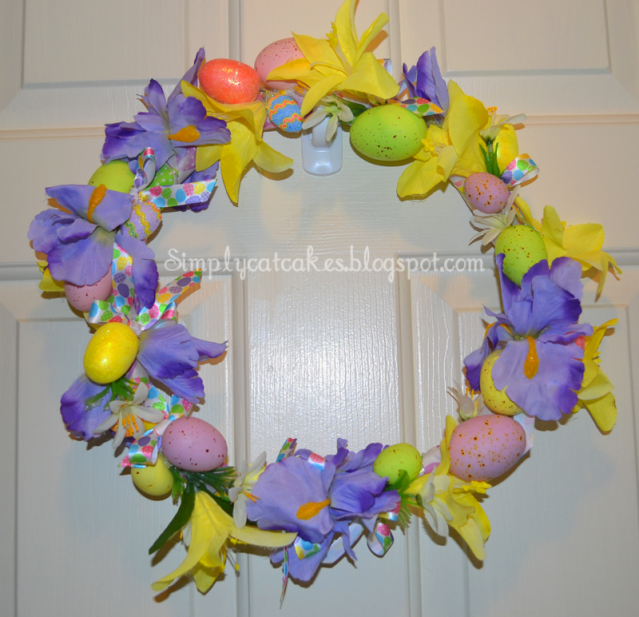 While shopping at my local Dollar Tree, I picked up a standard looking wooden/wicker wreath. After working with foam wreaths, I thought it was time to up my game. I was so wrong. My game does not need to be upped!! I did
not
enjoy working with wooden/wicker wreaths. They are a pain!
I wanted to create a Spring inspired wreath but every time I looked at the skinny wicker frame of the wreath I lost inspiration. So, I picked up some ribbon, eggs and flowers and inspiration struck me! All of my supplies (with the exception of the small egg ribbon) were purchased for a dollar.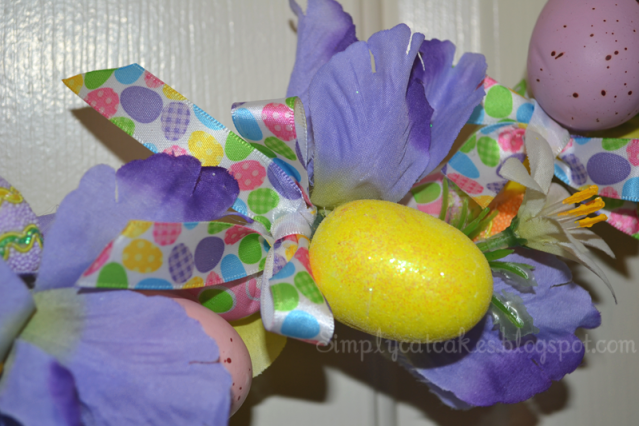 To create this wreath simply obtain the following:
Wide ribbon and thin ribbon

A variety of fake Spring flowers

A variety of fake eggs

Glue gun and glue

Scissors
I started by wrapping my wreath with the wide ribbon. Then, I snipped my fake flowers, but allowed a 3-4 inch stem. To give my frail and skinny wreath some volume, I hot glued my flowers around the wreath. I was careful to tuck/glue the flower stems under the ribbon so that nothing poked out.
The next step is to create pretty bows with your thin ribbon. This can be totally done in advance. Who says you can't be productive while watching The Vampire Diaries?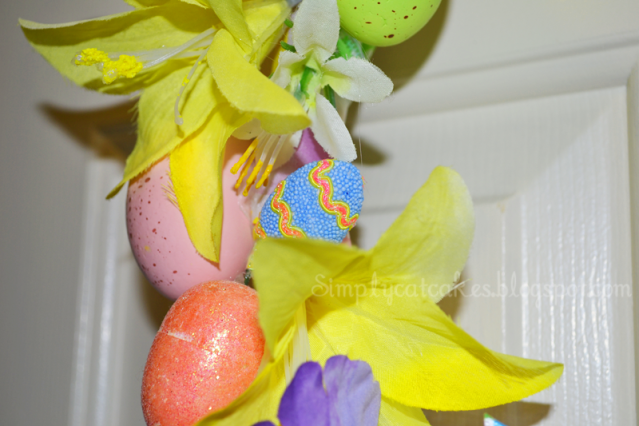 Once you have glued your flowers, it is time to scatter and glue your eggs! Arrange them so that they too create volume and an interesting pattern. While gluing your eggs, don't forget to leave enough space to glue your thin ribbon bows. Once everything is glued and arranged on your wreath, you are done!!
I'm pretty happy with my under $10 dollar homemade wreath. To spice up this craft, look for interesting ribbon and unique easter eggs. I hope you have enjoyed this craft!