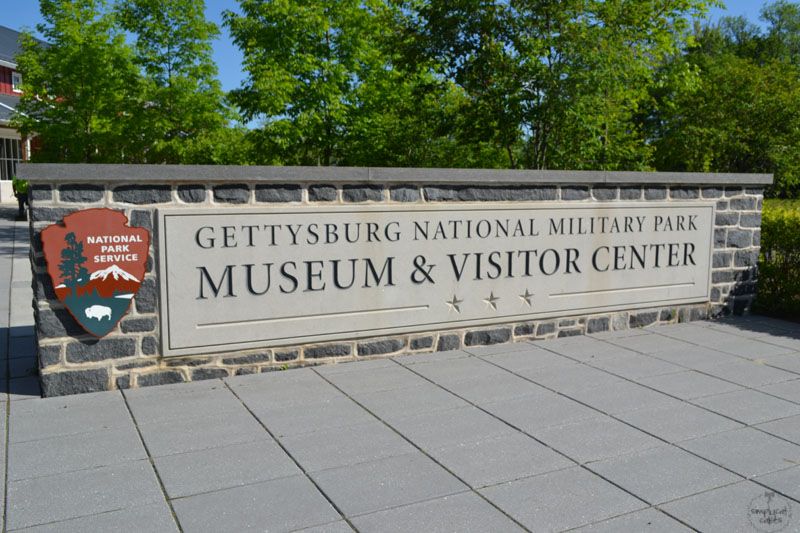 Gettysburg
National Military Park is about 1.5 hour away from where I reside, which shames me to share that this is my first visit. However, I have been wanting to visit for quite some time. The boy and I awoke early, hit the nearest Cracker Barrel, and hopped into the visitor center. I was debating on a regular admission ticket or a bus tour ticket, but since it was my first visit, I splurged on a $36 bus tour ticket.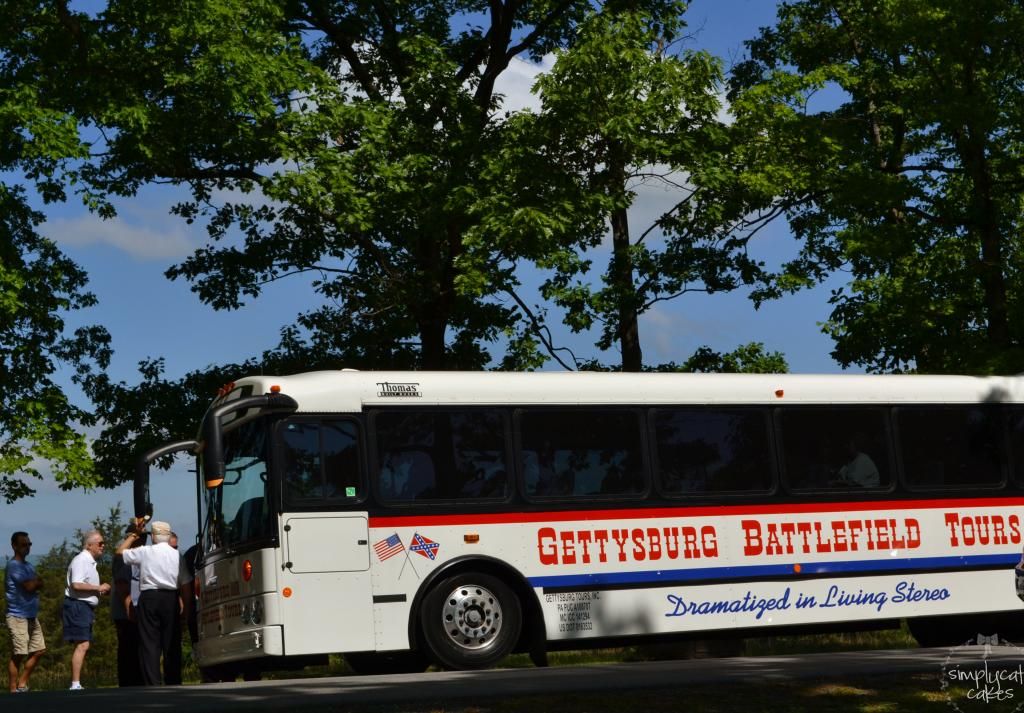 I will begin by sharing that aside from the major facts of the battle at Gettysburg, I knew nothing...but I did learn a lot!
Our bus driver, George and licensed tour guide, Ron were an amazing duo. We started the tour with an introduction of where everyone was from. The boy and I learned that we were the only Virginians aboard. Once we departed the visitor center, we drove through historic Gettysburg, where I learned some of the fighting had taken place. We saw bullet markings on brick buildings and learned there had only been one civilian casualty. A young woman, who sadly was not hiding when the fighting was happening. A stray bullet sadly got her.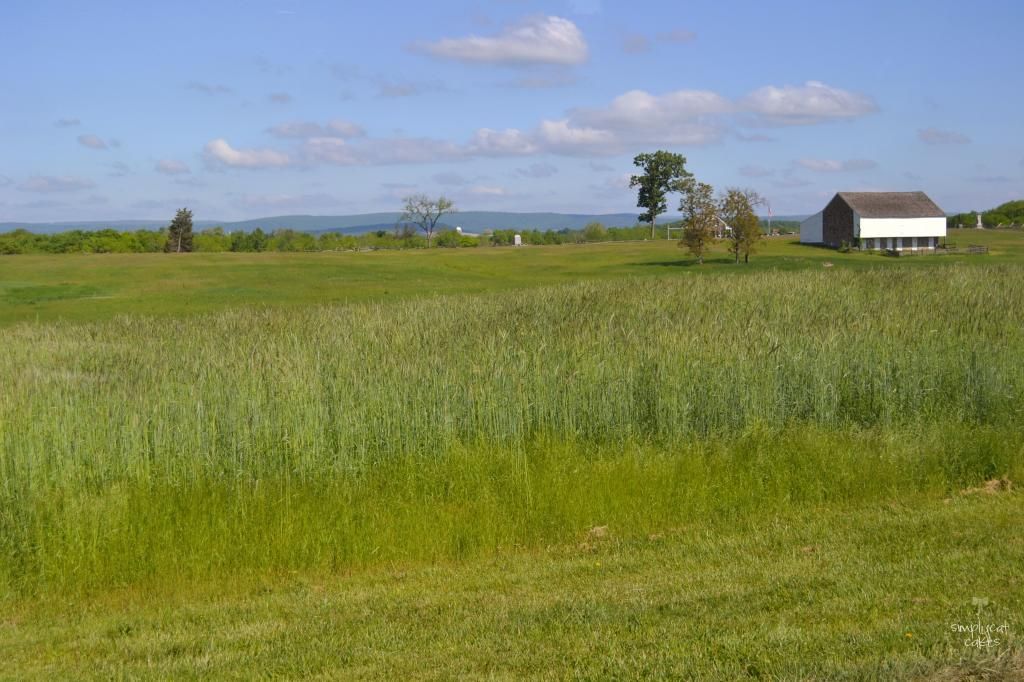 I knew the battle field was massive, but...wow, being there is a different story. A map can be found
here
.
We learned about Cemetery Hill, Culps hill, Little Round Top, Big Round Top, and Devil's Den. We toured the entire battle field and learned about the three day battle.
I believe this photograph is taken from West Confederate Ave., overseeing the location of Pickett's Charge. Where 12,000 men confederates began marching in the center of the battle field. On the very far left, you can see Cemetery Hill in the distance.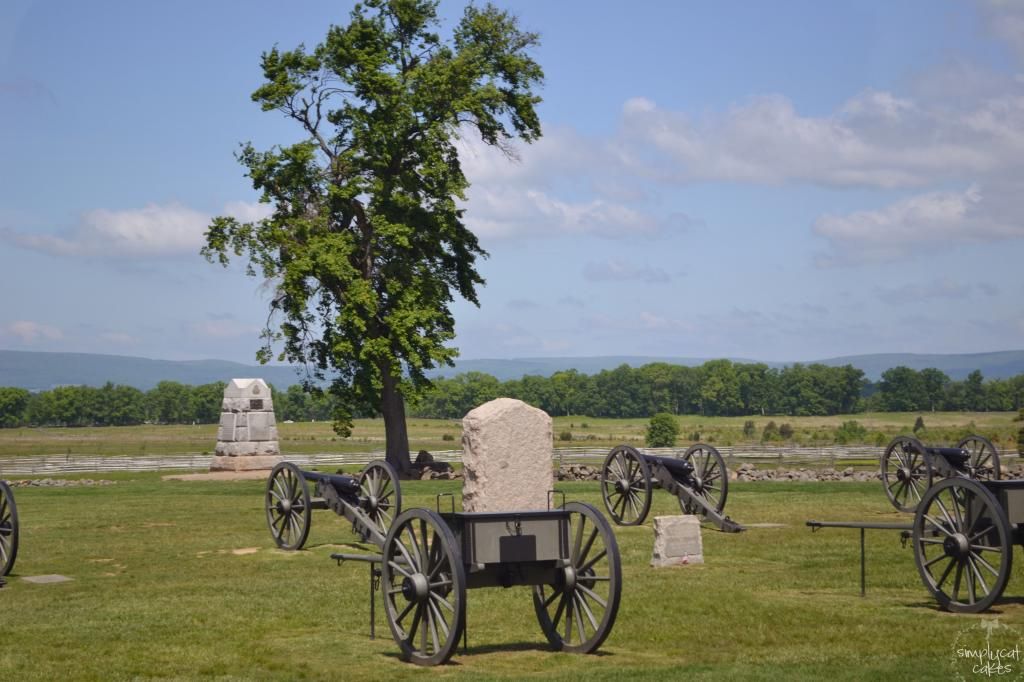 The very few confederates that survived, and broke thru the Union line were greeted by additional Union reinforcements and surrendered.
This photograph is from Little Round Top. It was a spectacular view. On the left side (rocky area) you can see Devil's Den.
Virginia's monument features Robert E. Lee. I believe our tour guide indicated that Virginia was one of the first southern states to place a monument in Gettysburg's military park. Originally, southern states were not allowed to place monuments at Gettysburg. 50 years after the war, the were invited to do so.
Tennessee's monument was placed in the 1980's....can you believe that? That is a 100 years after the war.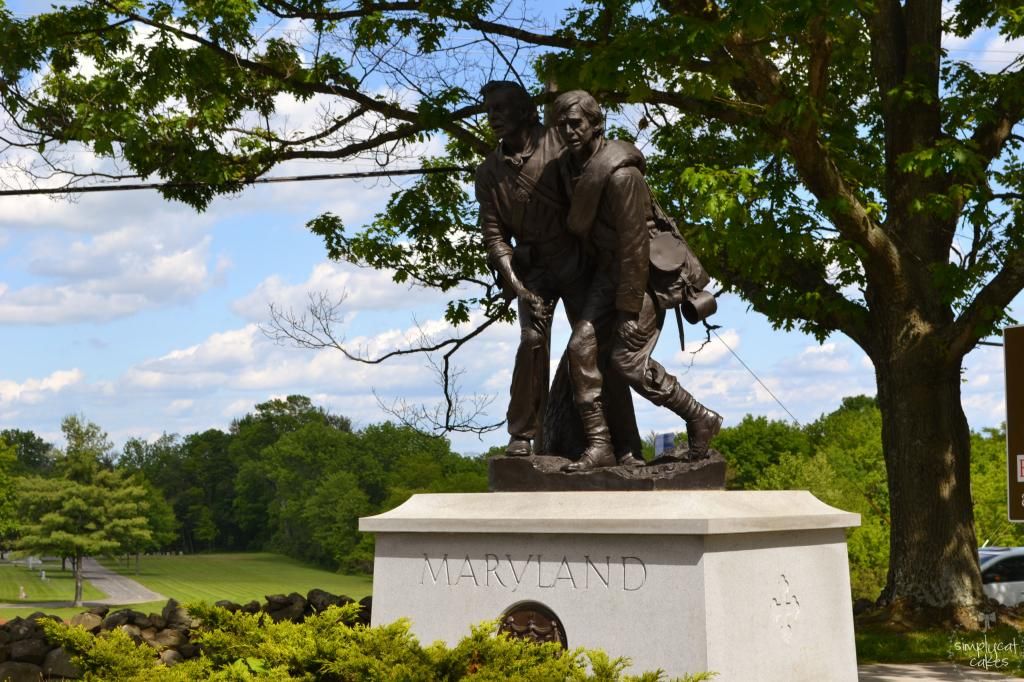 I liked the Maryland monument, it depicts two brothers; one is a Union soldier while the other is a Confederate soldier. A divided state.
Due to limited timing, there were numerous monuments that I did not get a chance to photograph.
After finishing our bus tour which lasted about 2.5 hours, we toured the museum and viewed the Cyclorama painting, which is entitled "The battle of Gettysburg" painted by a French artist. The painting is massive and encompasses an entire room, 360 degrees. What I liked about the painting is that it was very detailed, and I found it amusing that the artist painted himself on to the painting. It was his signature.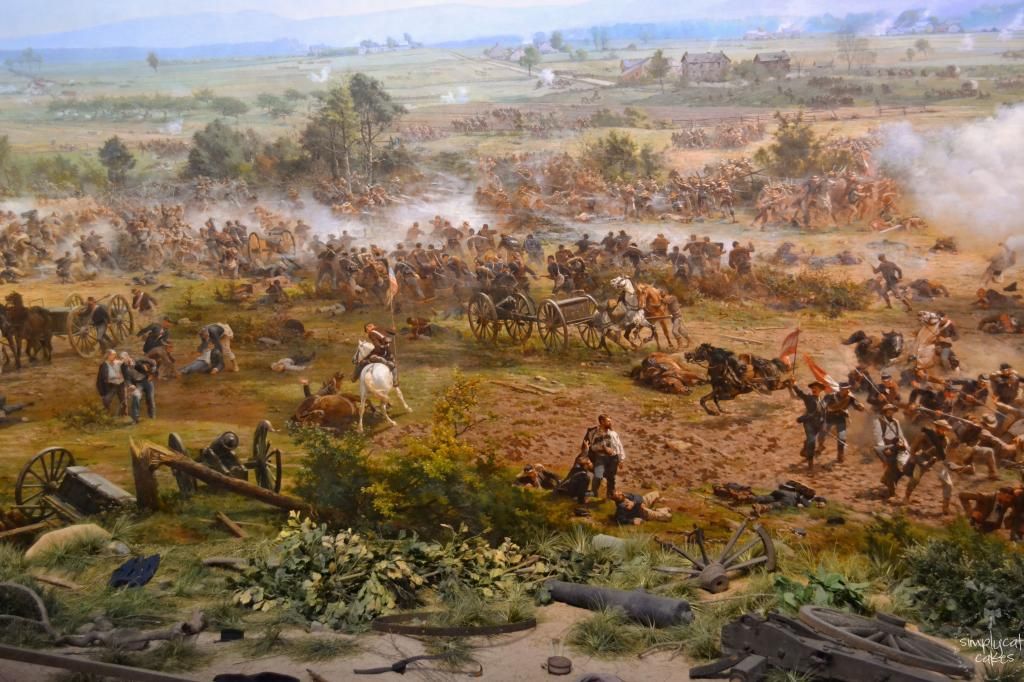 This is only a small portion of the painting.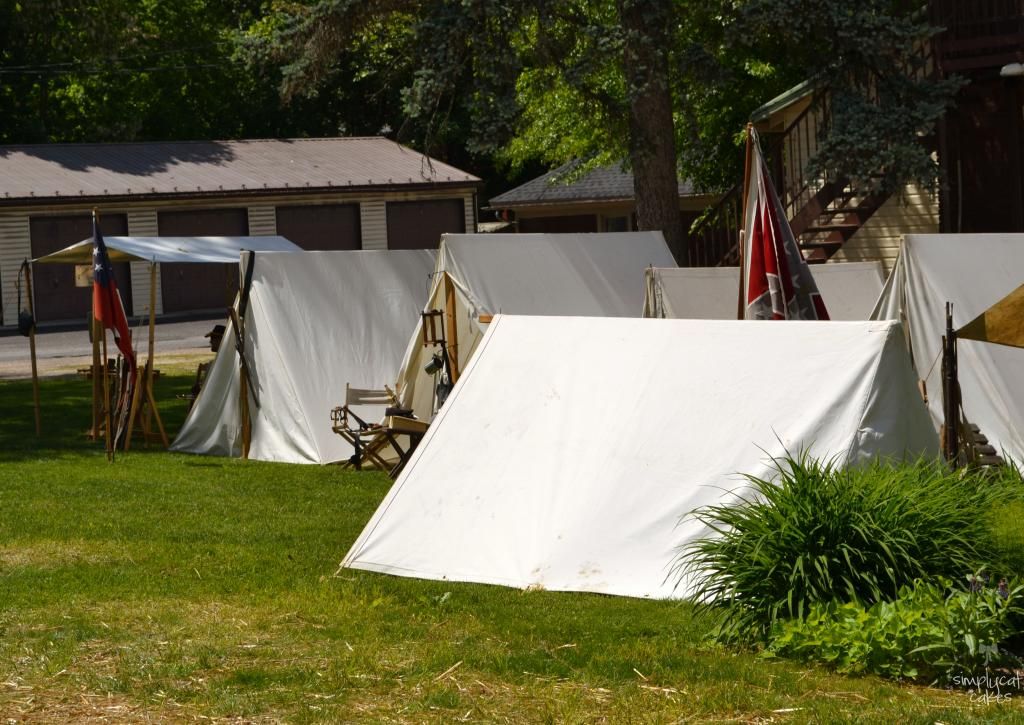 We took a free shuttle to historic downtown Gettysburg and explored the local shops and living history demos.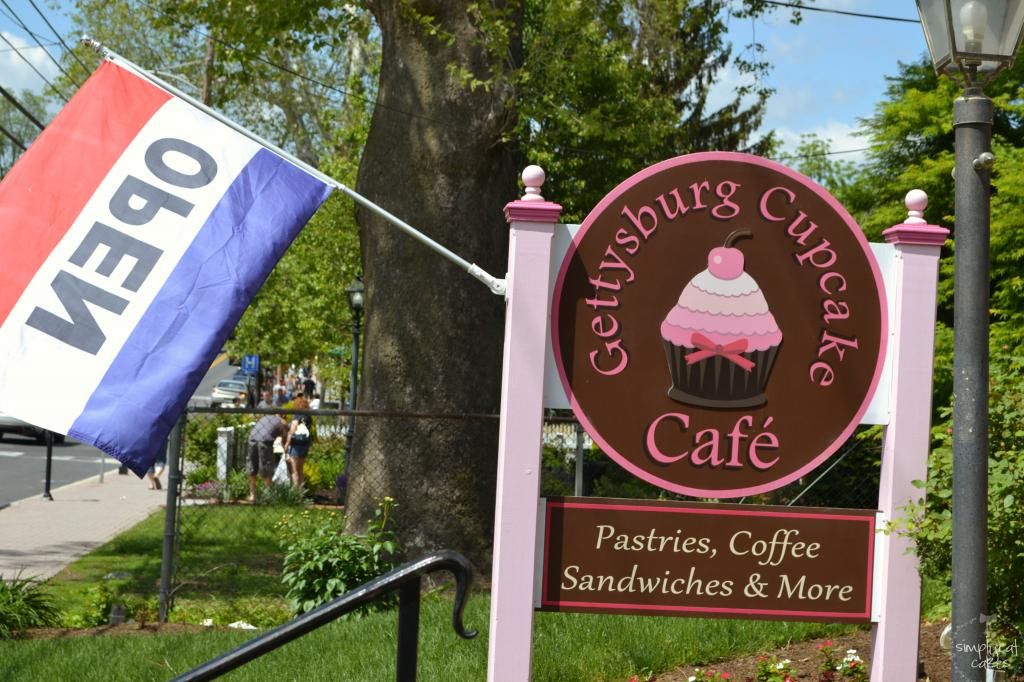 Naturally, I couldn't resist the cupcake café. The café itself is an older home that is painted in pink and white. The inside is decked with cupcake décor and everything pink. I questioned whether I owned this business. I am fairly certain if I owned a business it would be pink and cupcake themed. Have you seen my kitchen...?
Look at the happy me!
I hope you enjoyed my travel trip blog post.
Until next time,