Ever since I saw Flamingo Toes'
Anthro necklace knockoff tutorial
, I knew I had to make it myself! I have been on the search for a fluffy flower necklace but didn't want to dish out more than $10 bucks! I know, I'm a cheapo.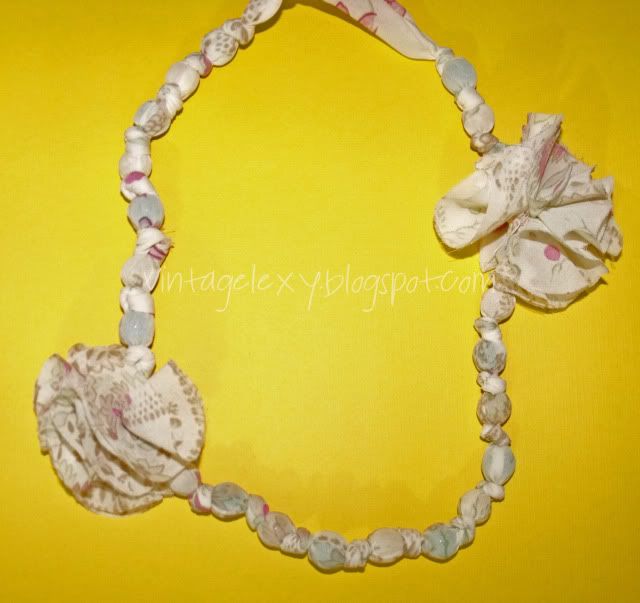 I was able to create the entire necklace from an old sheer shirt that had been previously damage with blue paint. Yay, for re-using and recycling!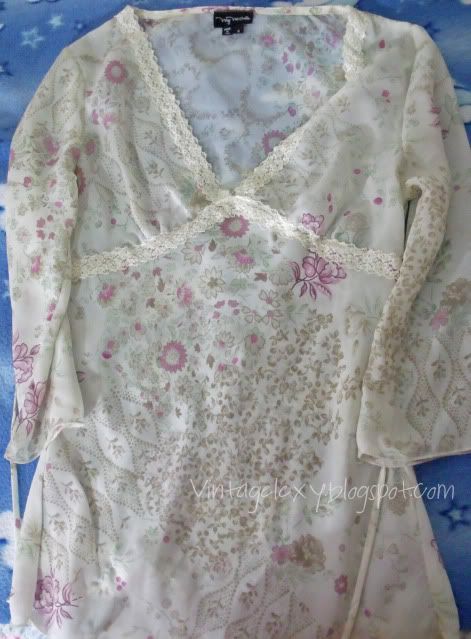 The entire project cost me $7 because I bought a huge quantity of beads. I chose blue beads but they weren't too visible through the sheer material.
I'm pleased with the outcome of the necklace, but there are a few things that I would change. Since I used strips from an old shirt, I had to end up sewing together small strips to make one long strip. Not a huge deal, but it made ugly seams that I had to cover up with the fabric flowers. Which lead me with hardly any control of where I actually wanted the flowers. Overall, I am pretty happy because I was able to use my damage shirt to create a necklace!
However, in the future, I may just invest in sheer fabric and create the necklace in that manner.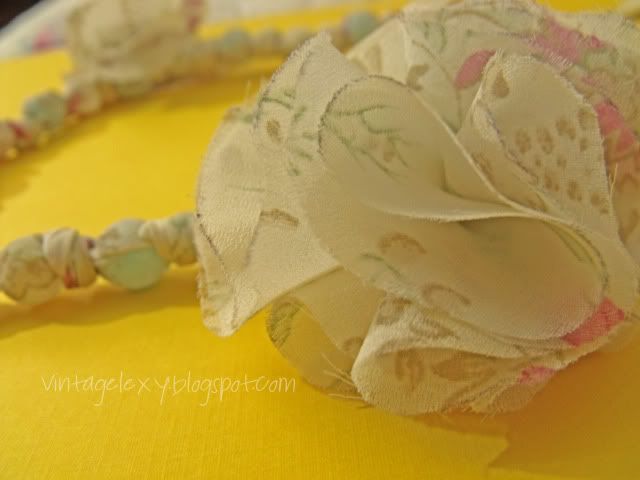 If you are interested in the original tutorial please visit
Flamingo Toes
.