"Time exists but just on your wrist, so don't panic"
Winter continues to linger, but Spring has teased us with it's summer air. Now that I've felt the warm caress of the sun, I am more than ever wishing for Spring weather.
I found my local park very dreary. It almost seemed surreal how frozen in time it felt. The park showed no signs of Spring, yet just across the road were blooming flowers. It was puzzling. Here I was, surrounded by nature, however the park showed no signs of rebirth, or life. Overall, the park was depressing. Did I mention while exploring the nature trails, I came upon a rabbit skull? Originally I had photographed it, but then I felt odd...like I had disrespected the spirit of the animal, so I deleted the image. Call me superstitious, but I don't need the ghost of a rabbit haunting me!
It was eerie to find just one skull, and no other remains. Spooky!
Awkward transition!
The ground at the park was still very soft and muddy from all the rain. I ended up leaving the park with muddy boots whereas the boy left the park with muddy...everything!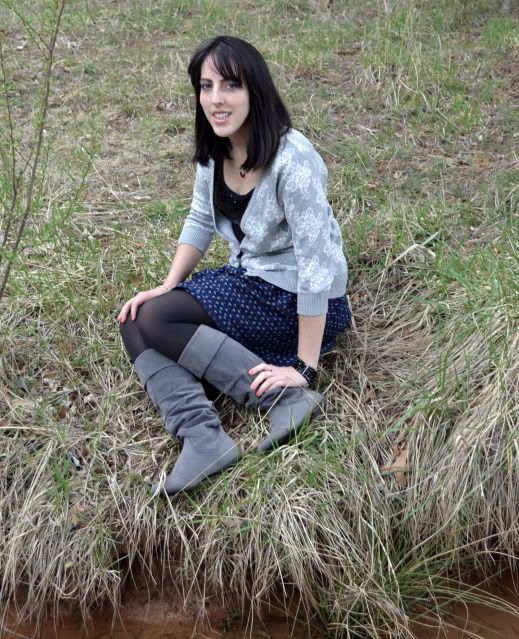 Forever 21 cardigan
New York & Co sequin tank
Forever 21 blue flower skirt
Target Grey suede slouchy boots
Target black tights
Plato's bracelet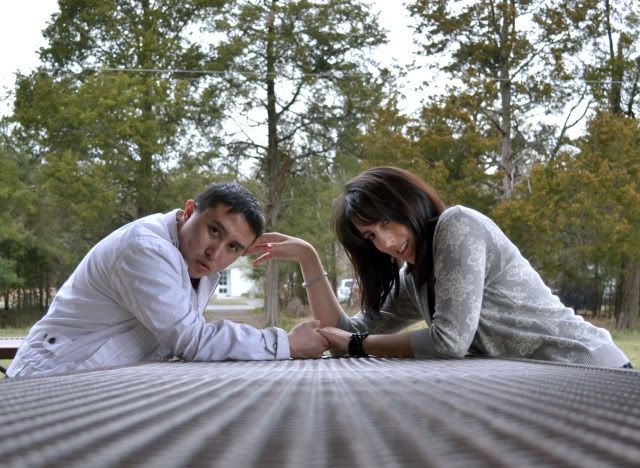 creepy photos are the best