I'm a cheapo. I love free stuff. When I was younger, I looked forward to going to Costco just because I knew there would be a ton of samples! I know, it's quite sad....but this is how I roll.
Now that I am older, I sign up for e-mail newsletter's from a bunch of stores/restaurants so I can utilize my birthday to get free crap. It's almost worth putting up with the endless e-mails, almost!
This month I receive a few free items as well as some discounts on the following items: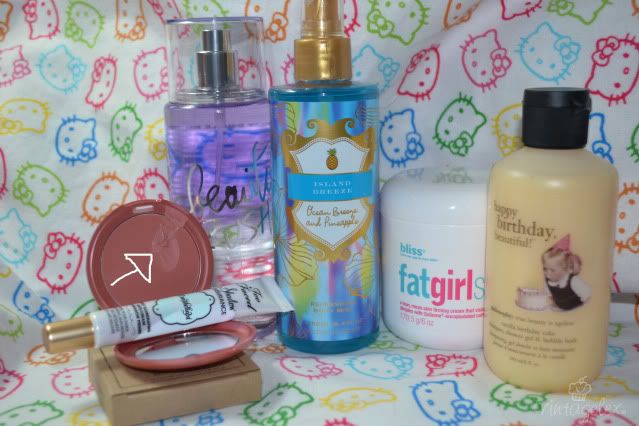 Too Faced Candlelight Shadow insurance, Stila Lillium convertible color, VS Beauty Rush Cupcake, VS Island Breeze Ocean Breeze and Pineapple, Bliss Fat Girl Slim, and Philosophy Vanilla BirthdayCake.
I'm thrilled to have the Too Faced Shadow Insurance in Candlelight. I'm a huge fan of the original product, so when I found out TF made a shimmery version, my head nearly imploded.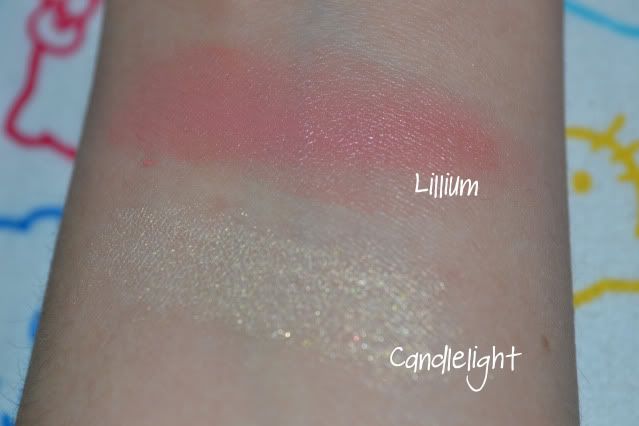 Candlelight gives boring eyeshadow a dewy glow that's not too terribly glittery. I even like it alone, bare, without any eyeshadow.
I also purchased lillium from Stilla. I have been looking for a natural, peachy, and creamy blush. After seeing this blush I fell in love! Did I mention that this is also convertible as a lippy? SCORE!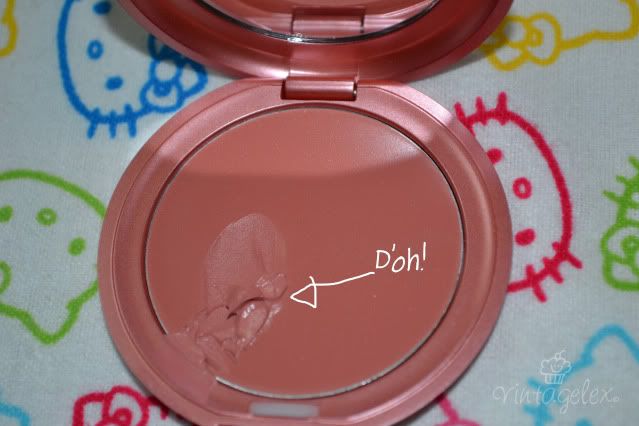 Naturally, I managed to damage the blush the first day I bought it. I though you would enjoy my misery.
With my $10 birthday card from Victoria's secret, I purchased
Cupcake
, which smells like a baked euphoria. It's not am overwhelming scent of vanilla...like most cake inspired scents. It's strikes a good balance. I also had an additional $10 secret reward card, so I bought
Ocean Breeze and Pineapple.
Let me tell you something...if you like tropical scents, this is for you! It's like being in a pina colada whirlwind. So tasty!
The last item, I purchased which I plan to review is: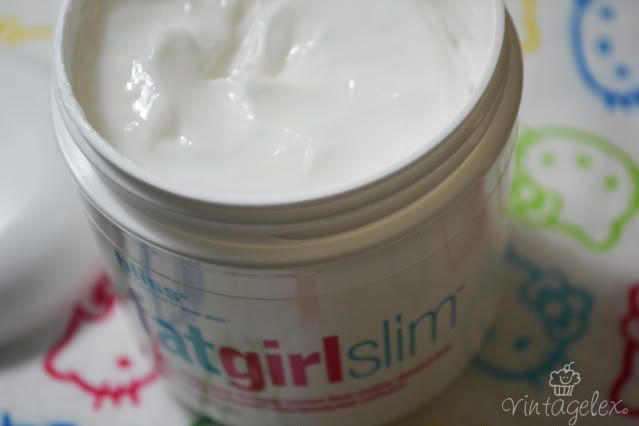 Us, ladies are always looking for an easy way to lose weight, get rid of imperfections (i.e. love handles, cellulite, acne...you know the works!).
Fat Girl Slim
, promises to tone my problem areas, as long as a rub this in twice a day. I am very doubtful this will do anything...but like most girls, I am always looking for a miracle in a jar. The product claims to show results in 60 days...I will let you know in two months if my problems areas look any better.
My last Sunday's best are restaurants that offer free meals on your birthdays:
Noodles & Company
Moe's
Chili's
Red Robin
Hope you take advantage of your birthday rewards at various stores/restaurants!