I recenly found the cutest site (it's toxic to my wallet - but it's free to look!). I'm usually behind on the times, so you may have heard of
Plasticland
. They offer a bit of everything; clothes, decor, crafts, etc.
I loved browsing through their decor section because they had such an interesting variety of fun and whimsical items.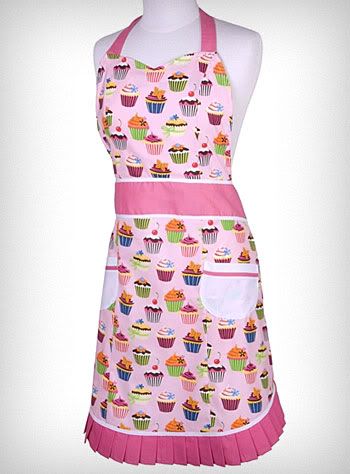 I have been wanting a cupcake apron for a long time, but every apron I find is really over priced!
The Cute as a Cupcake
apron is undeniably adorable, but still too high priced for my cheap taste. Looking at cute but out of budget aprons inspires me to create my own aprons.
Believe it or not, I really need magnets! I have maybe 4 magnets to hold all my papers. It gets a bit challenging with wimpy magnets. I adored the above
magnets
but I really want to make my own!!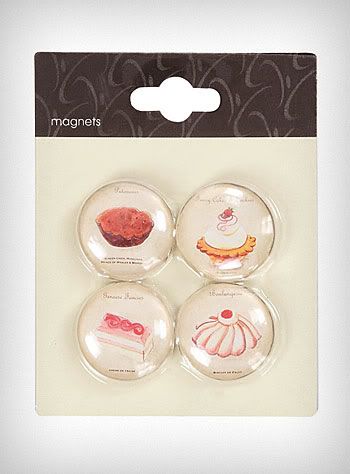 These were really cute too, but I liked the clay ones better!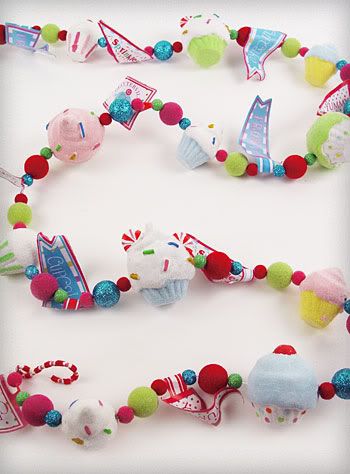 I am so tempted to purchase this cupcake garland for my kitchen. How can you resist it's adorably sparkly cupcake-ness?