Did anyone else notice that there wasn't much of a Black Friday, this year? Most of the deals in my area all took place on Thursday night. When did everyone do away with the Friday deals? I hope next time I get a memo of the switcharoo!
I had talked myself of not shopping on Black Friday, but yet I still found myself shopping on Thursday night at Walmart, Michaels, and Ulta.
I was very pumped to purchase a $50 Brother sewing machine from Walmart. It's funny how one purchase can make my weekend. Why yes, I do believe in retail therapy!
While at Ulta I came across BareMinerals' lippie and blush sets for $10! Naturally, I bought both sets. I am being good and giving "Turning Heads" as a gift but I am keeping "Light up the Room" for myself. For $10 it's a good deal. I don't thing both items are full sized but trust me, they have
plenty
of product.
I also picked myself up a Revlon Lip Butter since these seem to be the talk of the town lately. Mine is in Cotton Candy. I have to say, the lip butter is thick and a pretty color but I haven't yet understood the rave.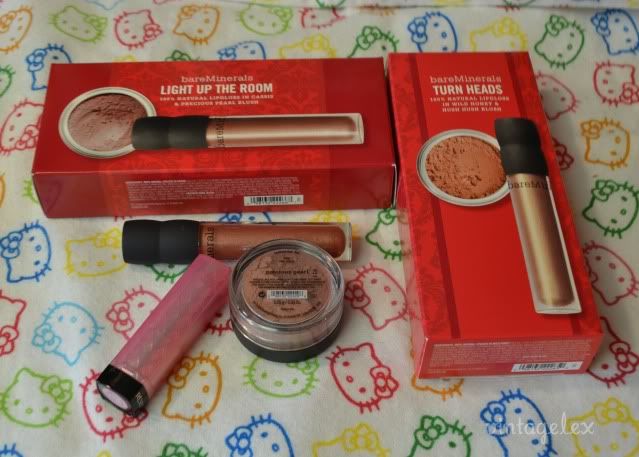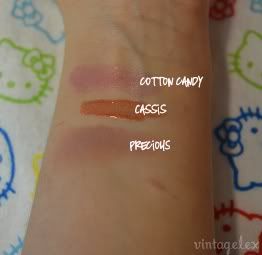 All of the products were hard to swatch.
Revlon's colorburst Cotton Candy lip butter is a pretty bright mauve pink with hints of gold
bareMinerals' Cassis is an amber, caramel sensation
bareMinerals' Precious Pearl blush is a burgundy mauve (almost too dark for my pasty face!)
Did anyone else find amazing deals on cosmetics?