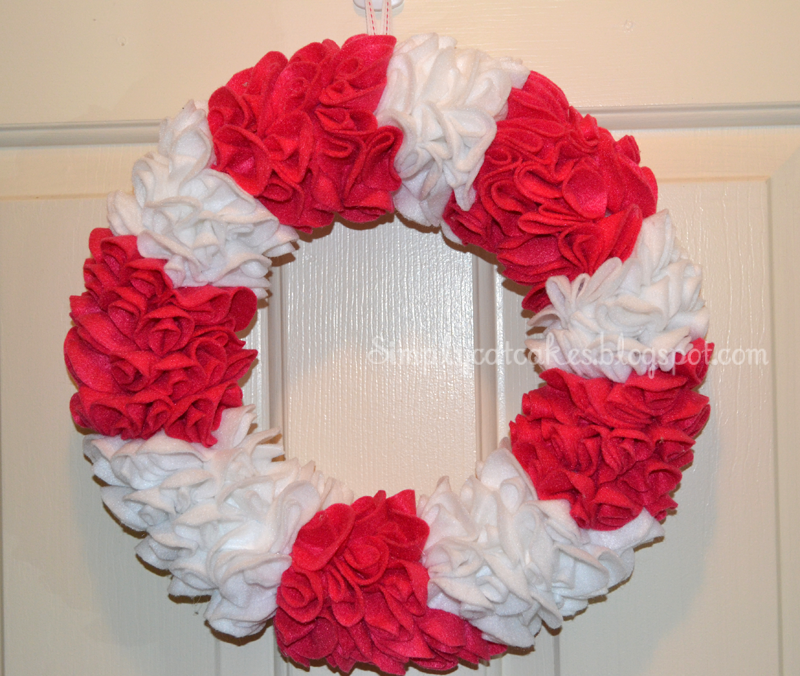 I recently saw a beautiful felt wreath on pinterest that I just had to create for myself. The inspiration came from
this website.
I loved how luxurious and expensive the wreath looked to the naked eye, but in reality it cost less than $10 to make.
Although,
Domestic Fluff
details amazing directions, I was not happy to find out that I would have to use 100+ pins to create and secure the ruffles on the wreath. I am a huge clumsy fool so me and sharp, pointy metal sticks don't mix. Since I was planning on hanging my wreath outdoors, I did not want the ruffles to blow away or have them plucked off. I wanted a more secure and permanent solution. So, I decided to pick up my glue gun and get gluin'.
Now, I know what you are thinking....you said you were a clumsy fool, why did you pick up a hot glue gun instead? To tell you the truth, it wasn't the brightest idea for my brute fingers. Worry not, I have a beautiful blister on my middle finger from the hot glue! But, happy crafting does not come without sacrifice, or cursing. It's all part of fun!
To make this craft affordable for my frugal wallet, I frequented the fabric remnant part of Jo-Ann. By doing so, I scored myself a lovely yard of hot pink felt for $1.00!! For the white felt, I simply used a 50% coupon for a yard of white felt. The cost of the white felt was around $2.50. I also used more coupons to get my Styrofoam wreath 40% off. So, in total I only spent $6 for all of my materials (not including hot glue - I had this at home).
To create the perfect circle shape, I used a can of spray paint and dipped it on to a stamp pad. Then, I simply stamped my felt with the spray can to create my circles. This made tracing sooooo much easier and less time consuming. This tip also came from Domestic Fluff's site. This was seriously pure genius! Why didn't I think of it?!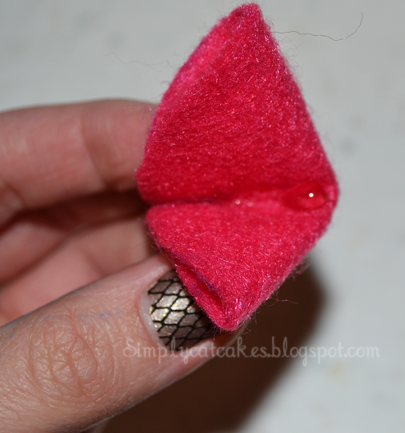 Once I had all my circles cut out, I simply folded them in half and added a bit of glue in the middle to hold the shape I wanted.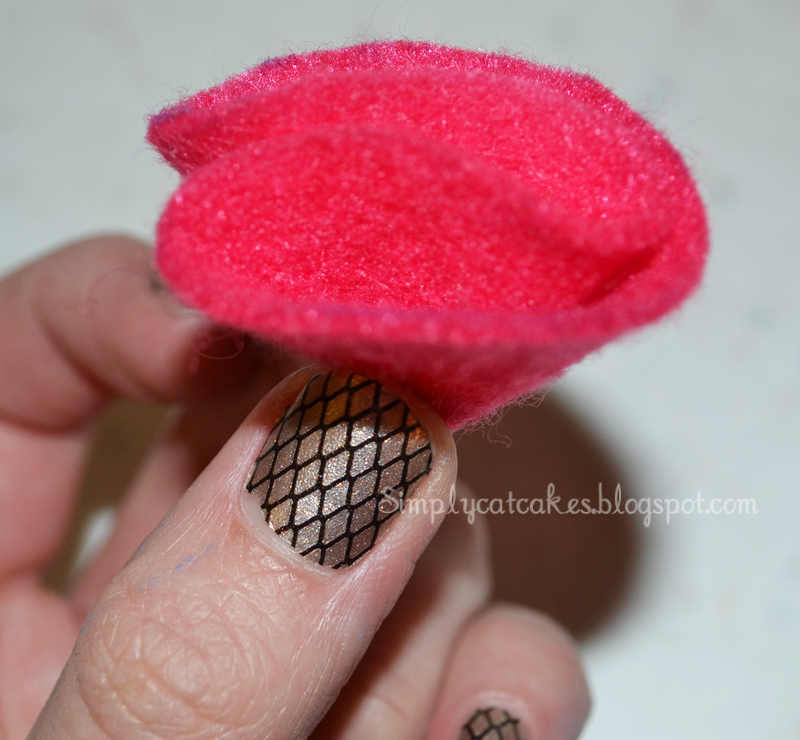 To create the ruffle flowery look. Be sure to pinch the circle shut, so you get a lovely looking flowery shape. Next, simply put a dollop of glue on your wreath and secure your felt circle on top of the glue.
I decided not to pack my circles in very tight, just so I could get a more loose ruffly look.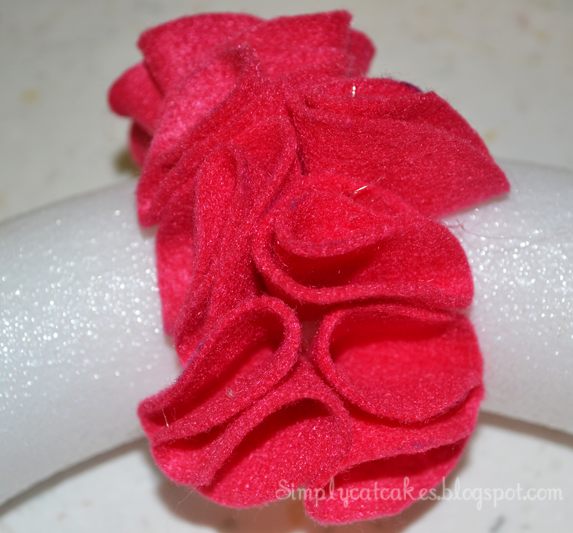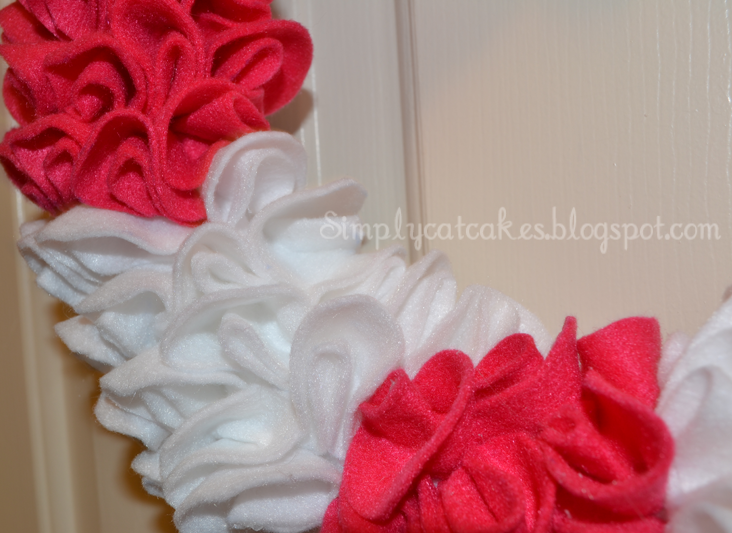 I started running out of pink felt towards the end, so I tried to jam pack all of the white felt in...that's why one of the sections of my wreath appear to be longer than the rest. Overall, I am pretty content with my wreath!