Happy Belated Fourth of July!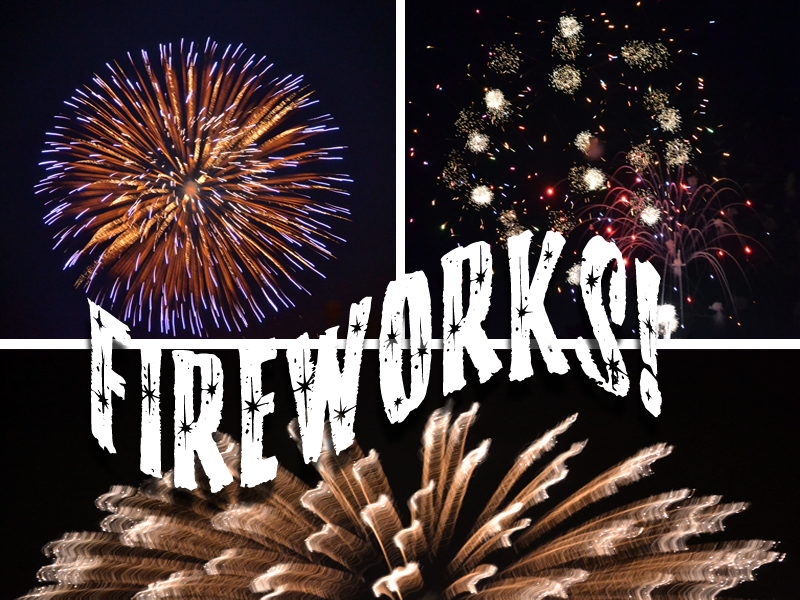 This year, I attended my town's firework display and can I just say that I was a wee bit disappointed? First of all traffic was miserable. I live 5 mins down the street and it took 30 minutes to get to the park. The firework time was also a total lie. It was announced that the fireworks were to start at 9:30, however they started at 9pm! Needless to say, I missed a good chunk of the display. Lastly, I don't enjoy seeing the fireworks near the cemetery. Just a bit creepy, yah know?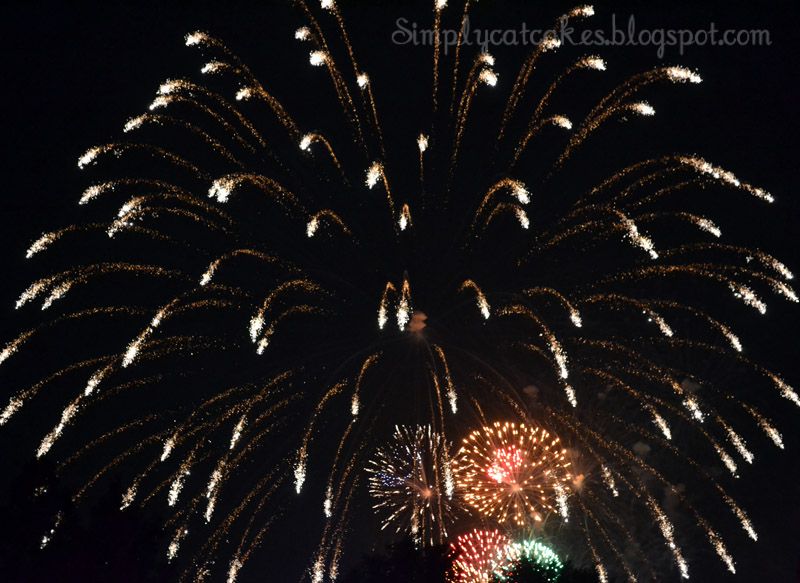 Despite all that, I did manage to snap a few shots and enjoy myself. However, I found it amusing that folks literally stood in front of us. Everyone else was sitting behind them on the grass. Is it too much to ask to sit down? I understand you are on the sidewalk but it's hard to see! I got bored so I snapped a shot of the rude folks. It wouldn't have been so bad...if 10 other people hadn't joined the party.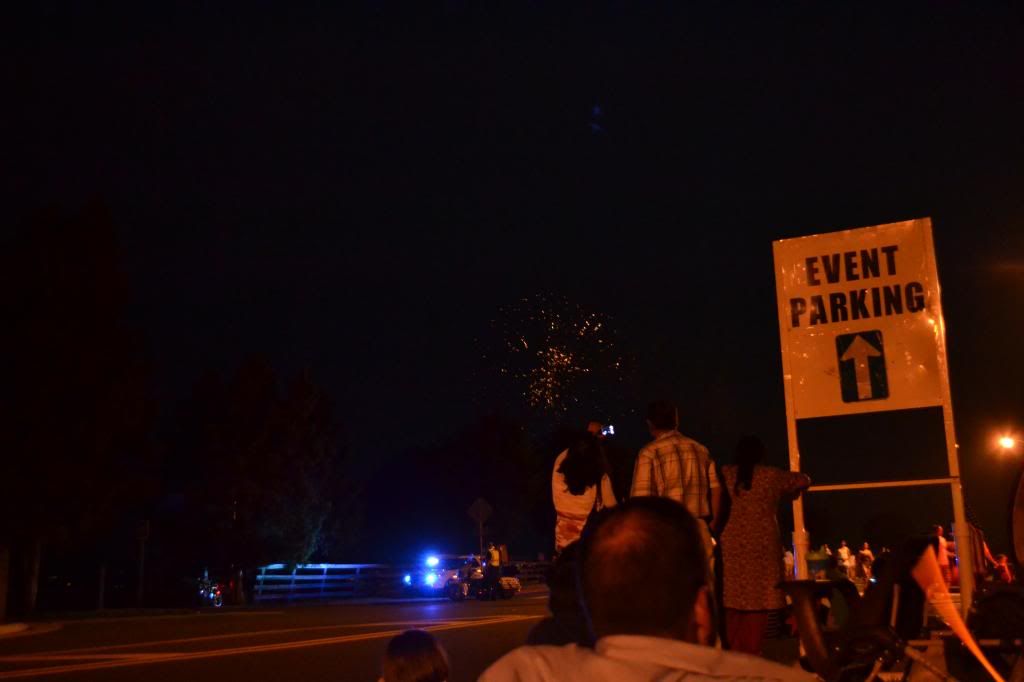 Oh the holidays, it just brings out the best in everyone! After the firework display, everyone was walking in the middle of the street. However, some folks started to pull out from their parking spots and start driving into a mob of people. I kid you not, one guy got so mad he literally knocked viciously with his fist on one of the cars. I know we are all busy and have places to go...but really? You can't wait 10 minutes for everyone to clear the streets? Mind you, the streets were blocked off...so if you parked there that's your fault.
So I think I have learned a lesson today. People go nuts during holidays. Avoid walking and driving in the middle of the street after a major public event. Stay home or go to a more civilized side of Northern Virginia. The end. Happy Fourth!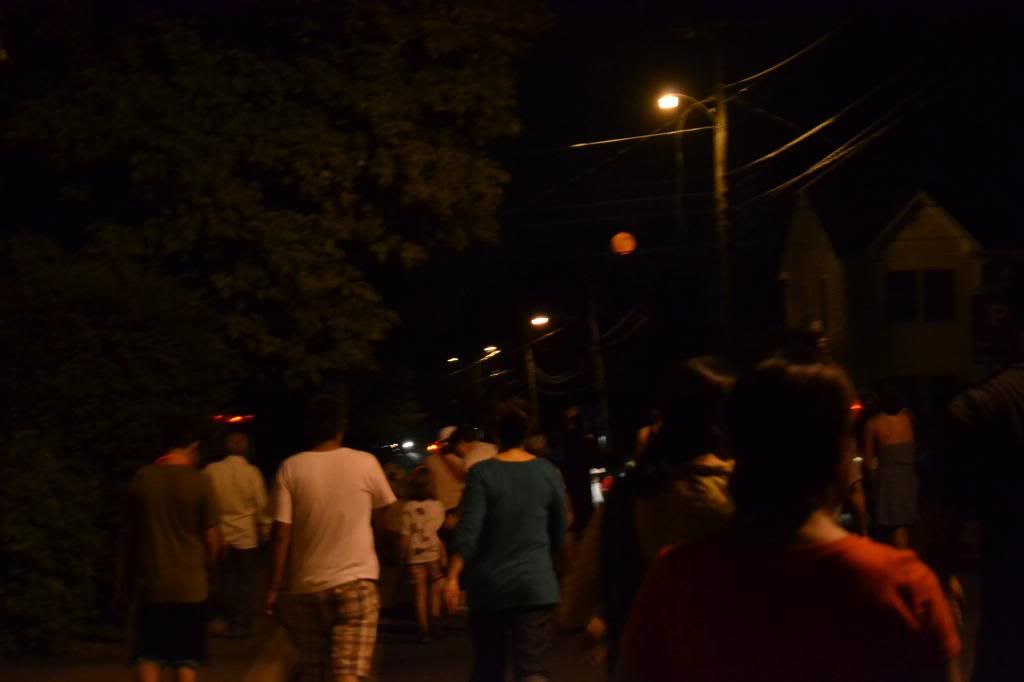 Now that I am thinking...there was a reddish moon out. Maybe that's why everyone was in such a sour mood.