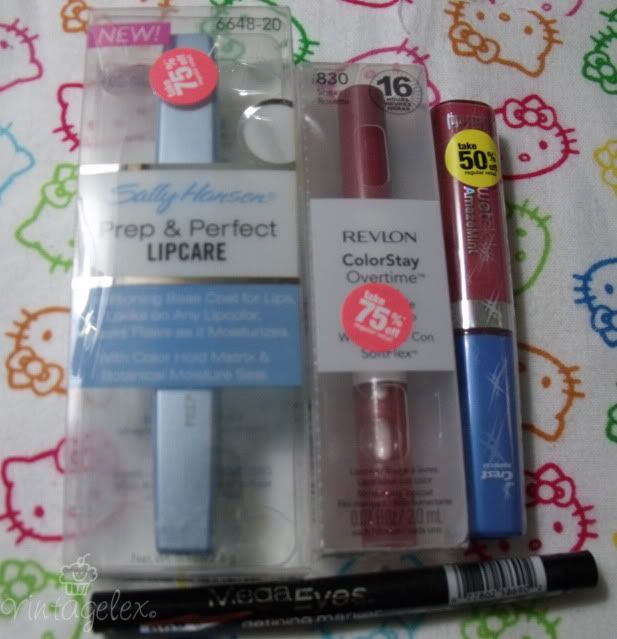 In case ya didn't knoooow, CVS is having a sale on select beauty products. Most items are 75% off, which is a great deal! There's tons on sale, but you do have to be thorough in your search since sale items have a small round sticker identifying that it's on sale.
I purchased the:
Sally Hansen Prep & Prime Lipcare
Revlon ColorStay Overtime Lipgloss
Covergirl Wetslicks Amazemint
I also purchased a Wet 'n Wild Felt Eyeliner Pen but it wasn't on sale. In addition to the sale prices, I also had a 10% discount from joining CVS's new beauty reward program (all free!) and $2.00 CVS bucks. I paid about $10 for everything ( I also got Altoids!) not too shabby! So far I am enjoying the Cover Girl Wetslicks Amazemint. Minty lipgloss = yum!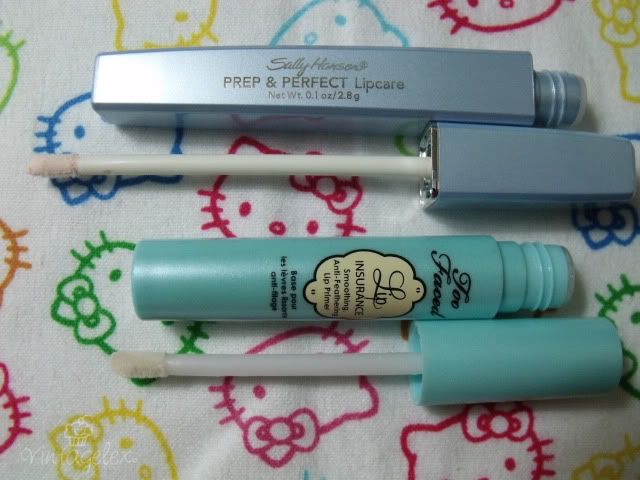 I'm interested in comparing these two products since they promise to do the same thing. I purchased the Sally Hansen Prep & Prime for about $2 on sale and the Too Faced Lip Insurance was $18. I plan to utilize both and will follow up with a review.