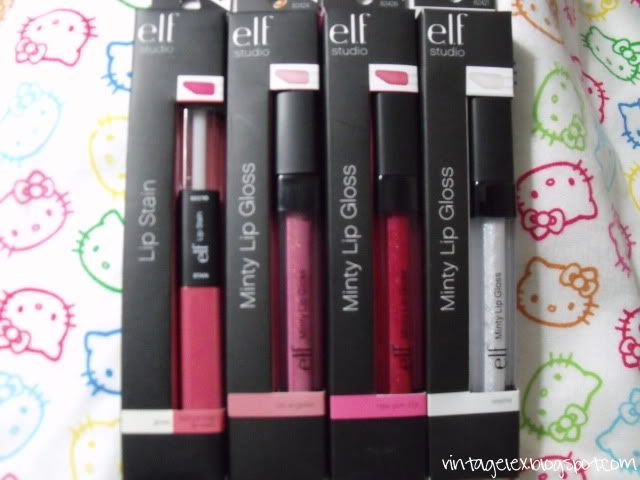 Boy, was I excited when I found ELF's Studio line at my local Dollar Tree! I'm obsessed with their minty lip glosses! I have tried about 3-4 of their shades, but since they were only a dollar at my local store, I picked up some more! I have to admit that these glosses are becoming one of my favorite lippies of all time. I love the glitter, the sheer color and that it's not too sticky. Did I mention that they are minty and also taste sweet? What's not to love?
I purchased the following 3 Minty Lip Glosses:
Los Angeles - a rosey mauve shade
New York City - a bright raspberry shade
Seatle - the clear gloss
I also purchased a Lip Stain, which I have been meaning to try. I got the "Fashionista" shade, a bright dull mauvey pink. The Lip Stain promises hours of long wear, but I shall see about that.
I'm so happy to have found Studio line products at my Dollar Tree that I may return for more! Call me crazy, but I do go through those minty lip glosses like hot cakes! They are refreshing and the boy certainly likes them ;D
Check out your local Dollar Tree for hidden cosmetic goodies.