I must admit that after reading
April's blog
, I was sold into buying Zoya nail polishes. I've heard others brag about the brand, but never had a chance to try it. In celebration for their 20,000 followers on FB, Zoya is giving away 3 polishes for free (with the exception of $6.95 for shipping). In reality you get 3 polishes that are worth $7 each, for only $6.95. Not bad, not bad at all!
All you need to do is follow Zoya on FB and use code: FB2011 to receive any 3 polishes for free.
Here is a snap shot of the nail polishes I picked out: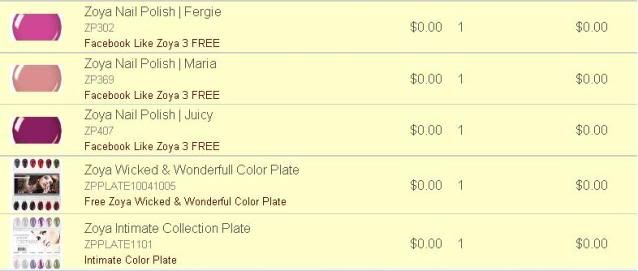 I'm really excited about trying Juicy, because I don't have any dark opague magenta-purple shades. I'm starting to really get into purple polish. What are your current favorite nail polish colors?