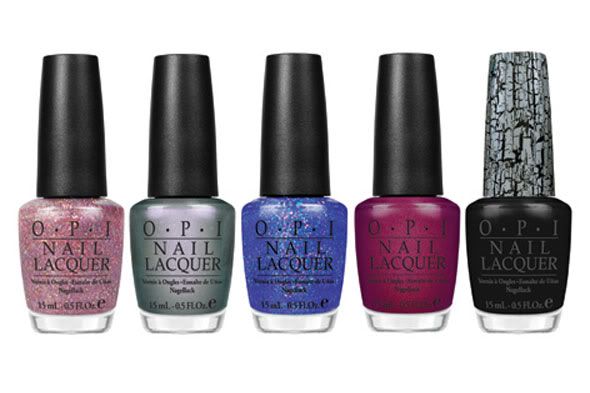 All the ladies seem to be talking about the OPI Katy Perry Collaboration. I have to admit, I am totally into it too! The main focus of this collection is Shatter the black polish that literally splits apart and creates a rugged unique design on top of any polish.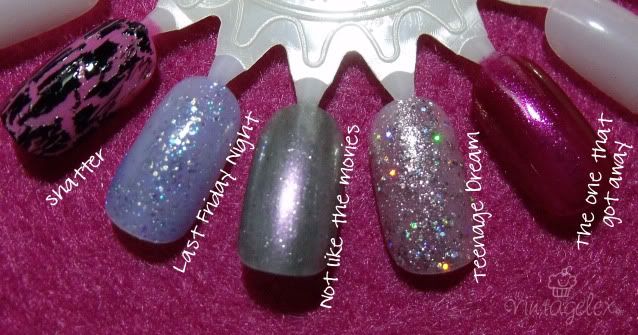 The above image of Shatter was painted on top of OPI's Shorts Story which is not part of the Katy Perry Collection.
Last Friday Night - is a blue tinted glitter massacre
Not like the movies - is a wonderful medley of purple/pale green/silvery with a hint of shimmer
Teenage Dream - another pink chunky glitteratzi
The one that got away - deep berry with strawberry glitter
Shatter - the star of the collection that splits when painted on dry polish
My favorite polish from the collection aside from Shatter is The one that got away. The glitter polishes are beautiful but they are horrible to remove!
If you're curious or wondering if Shatter is worth your pretty penny...allow me to share that aside from the unique feature of the polish splitting on it's own, it simply is too expensive ($8.5) just for that aspect. You could easily recreate the effect with a generic black polish but it would take you longer. However, if you're into nail art or just want some funky and cool nails then I would check this out!
My tip for using Shatter
Choose a bright color that will pop under the black design and paint your nails as usual, allowing them to dry completely.
Next, take Shatter and paint your nails as you would usually over top the the 1st coat of polish. The key to a great design is not to be too careful. The sloppier the better! Now, watch the polish do it's thang!