Happy belated Chinese New Year!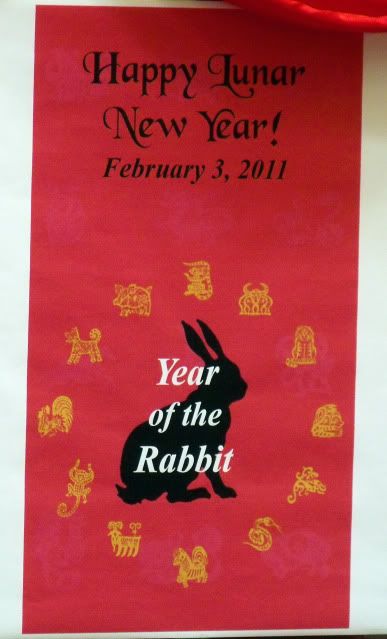 According to the Chinese animal zodiac, this is the year of the rabbit! As a fellow rabbit baby, I'm really excited to be celebrating this year!
Last weekend a local mall hosted a Lunar Near Year celebration. At the event there were many demonstrations by various Asian cultures such as dancing, music, and martial arts. They even had little contests and prizes for the kids.
Below are only some photos of the performers of the event.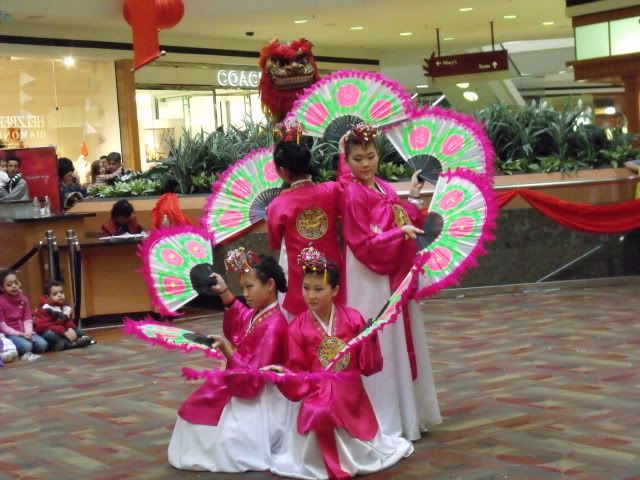 Cambodian fan dance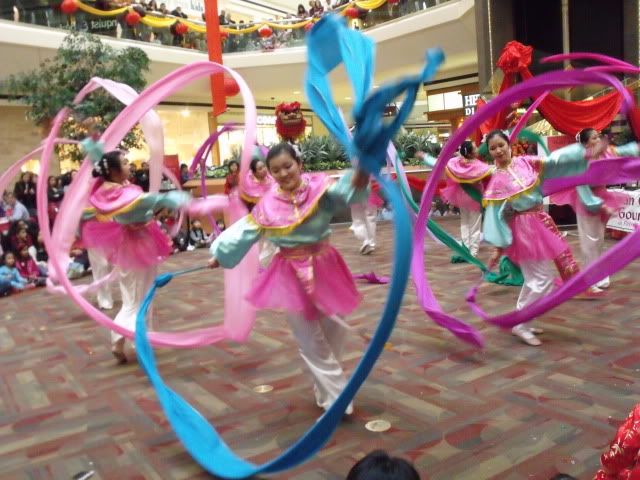 Chinese ribbon dance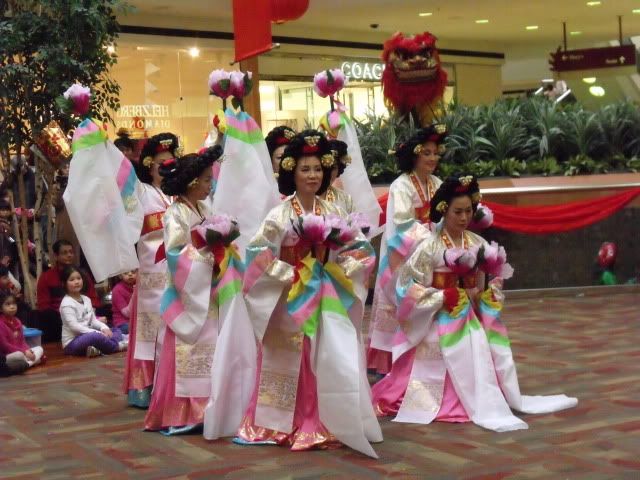 Korean dance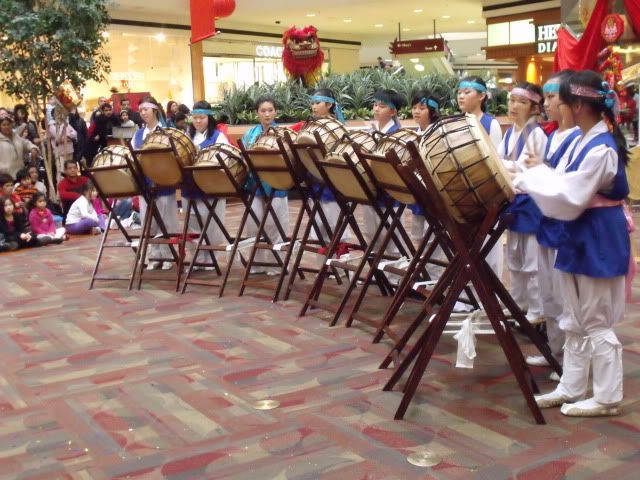 drumming!
I enjoyed all of the performances but my favorite were probably the fan dance, the Kung Gu demonstration and the South Asian dances.
Happy Lunar Celebration, Rabbit babies!