I finally went to an Ikea for the first time!! I had such a good time that I am going back in a few weeks. The main reason for my 1 hour trip to Ikea is that I needed makeup storage. Yep, you read correctly....makeup. My makeup was taking over every available space that I had and I was not a fan of the plastic storage units. So, I found a lovely 9 drawer unit that would house all of my makeup vices.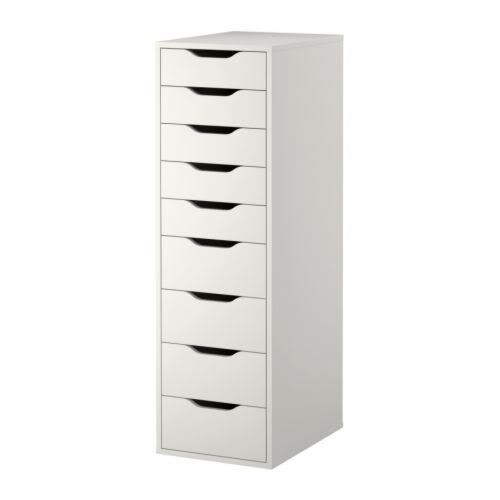 I swore to myself that if my makeup didn't fit in this unit, I would need to admit that I had a problem! It's 9 drawers for darn sake...it had to fit!
Early on, I deliberated on purchasing the drawer unit due to the white color. My bed room set is a vintage beige, french countryside color. It's extremely hard to match. The white drawer unit would stand out. Yet, I found no other alternative that was budget friendly so I went ahead and purchased the drawer unit.
Assembly was super easy and I was pleasantly surprised with the actual construction of the unit. It's sturdy and durable. It doesn't feel weak, cheap or unstable. I love it. It's the best money I have spent on any organization piece.
As I had expected the white looked really out of place in my beigey bedroom. So, I explored Jo-Ann and found a beautiful decorative pattern trim.

I was initially looking for decorative fabric but I was worried about messing up on the application. So I started looking for something that would allow me to reposition upon application... just in case I made terrible boo-boos. I stumbled upon decorative trim that is meant for walls or drawers: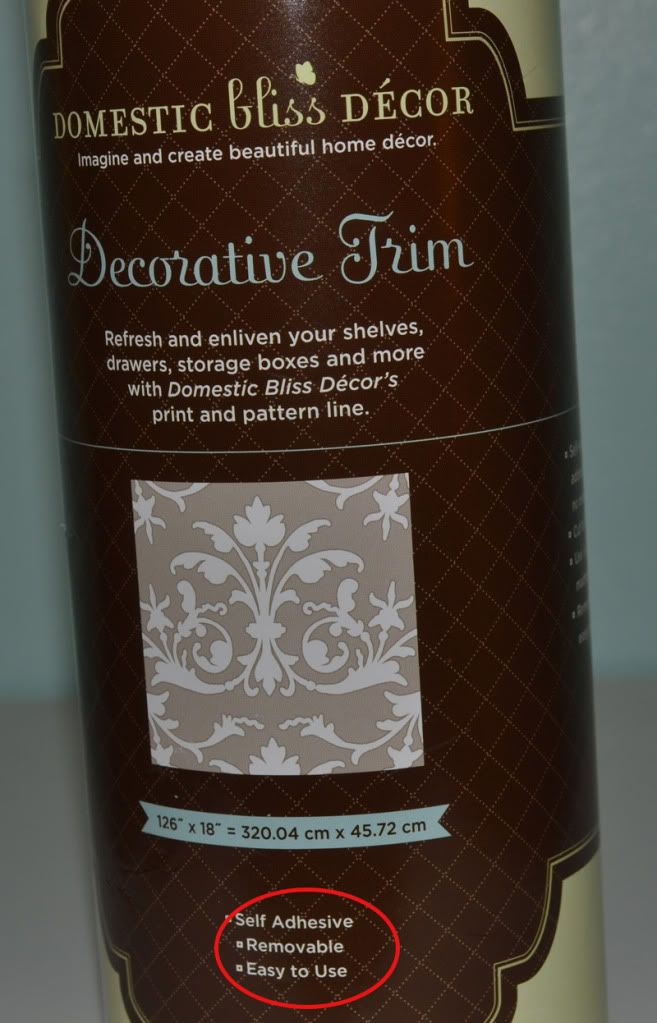 It was perfect. It's self adhesive, removable and it even had 3 of my favorite words. EASY TO USE! WOOT! I was instantly sold. Did I mention that it only cost $5 with my 50% off coupon?
The hardest part of applying the decorative trim was matching up the swirly flower pattern. It just took some careful tracing.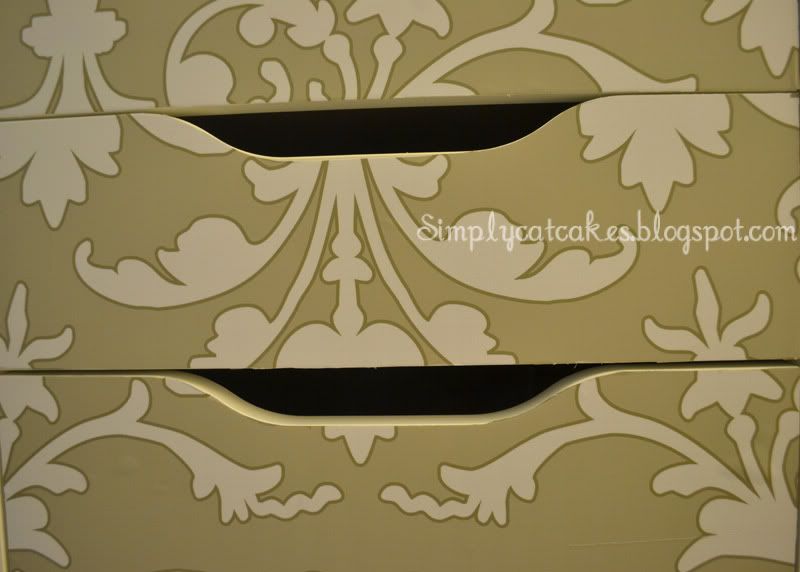 I found it helpful to remove the drawers and trace the shape on the decorative trim. Next, I cut the shape out and applied it directly to the front of the drawer. Any excess trim was removed using an exacto knife. Make sure to carefully cut close to the furniture to prevent any peeling of the trim. Ater that...you are done! It's literally that easy!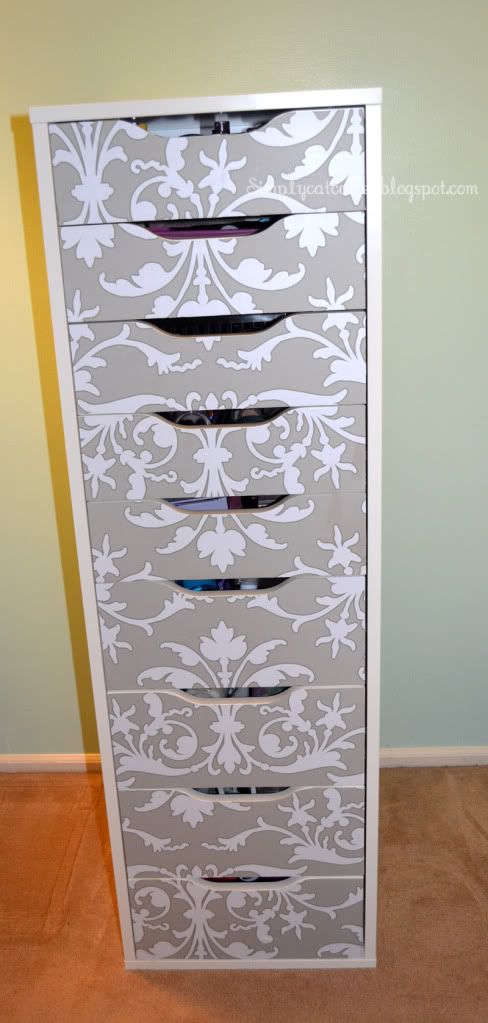 I left the sides white but I may cover them in the future. I am so happy with the makeover! It matches perfectly in my bedroom. Plus, it was sooo easy and cheap. What more could I ask for?
*Note - I have had my drawer set for about 2 months and I have not had any peeling*
Until next time,