I am madly in love with Spring and the beautiful colorful flowers. This is my favorite seasons, it's the only season that truly shines in my eyes. At the time when everything is alive, blooming and rebirth is in the air.
I wanted to share these photos of my beautiful blooming bush. For most of the year, it's this ugly big green bush that sits outside, but for about a week once a year, it transforms into the most beautiful flowery bundle.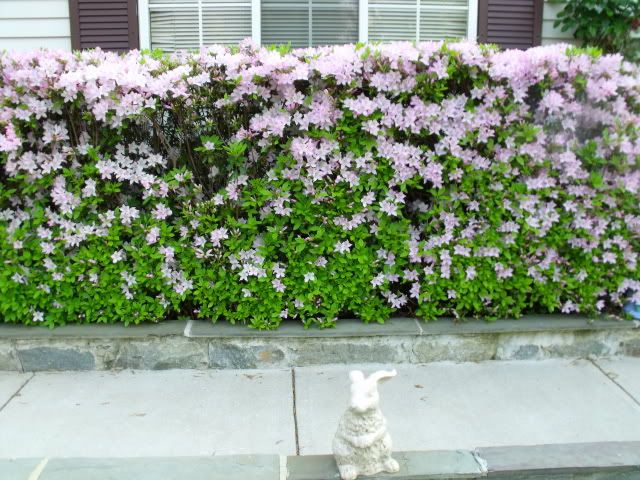 I just wish it would stay this way, always!