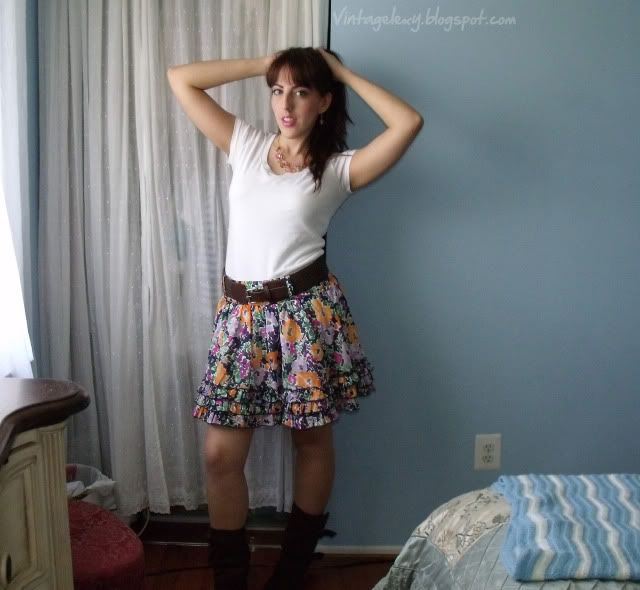 I found this beautiful skirt at Kohls this week and had to have it! I love the flirty frills and the cute print. It's a good fit, and it also a great length. It's not too short and not too long.

In case you can't tell, my makeup is inspired by my skirt. It makes me very happy to wear all these beautiful colors, especially after such a harsh winter!
Spring, I am so happy you have arrived!