Image credit: Hizke (my bff)
Sherr Bear is celebrating her 300 subscribers. In honor reaching this mark, she is holding a contest! Yay! The theme is favorite anime/cartoon. I picked Jessie from Pokemon's Team Rocket because she has a very strong personality. First of all, she's part of a failing "evil" organization. Team Rocket are the nemesis of the show, but they never really do much. All of their plots and scheme backfire. Second, Jessie is bossy, vain, and is really the "brains" behind the Team Rocket duo. Third, Jessie + James = love. Overall, Team Rocket is the best!
Sadly, I didn't have a great photo session. So please excuse my poor photos and my misbehaving bangs.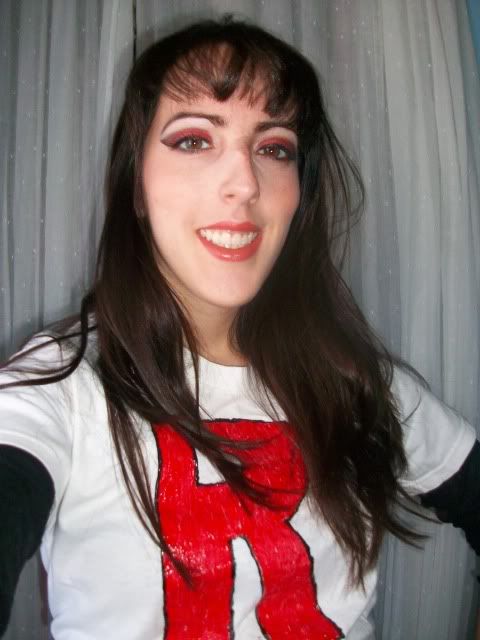 Thank you Sherr Bear for this opportunity. I enjoyed the theme and congrats on reaching and passing 300 subbies!
Product list:
Too Faced shadow Insurance

Nyx rust
Nyx white crystal
Nyx black
Nyx gunmetal
Elf liquid eyeliner pen
Lash Stiletto
Mac fun and games blush
Nyx Herades lipstick