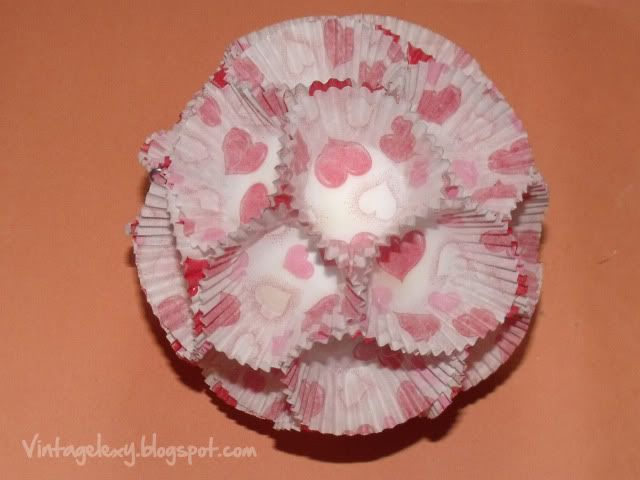 For those of you crafters that follow the craft guru, Martha Stewart, this craft may appear familiar. I was inspired by one of the craft ideas in her magazine. Wow, could I make myself sound any dorkier? Oh well, I'm not ashamed of my crafty nor my dorky side! I wouldn't say I'm proud...but I'm not ashamed!
This Valentine's decoration is s-i-m-p-l-e and super adorable. I will be reusing these Valentine's decorations for my birthday. Not only is it simple and cute but reasonably cheap to make too. Did I mention it was simple? :P
Supplies
Styrofoam ball (small-medium size)
Cupcake paper tins
Hot glue & gluesticks
String & scissors (optional)
I estimate a total of $5-7 dollars, which seems like a lot for one craft...but if you buy things in bulk it may actually make a few decorations!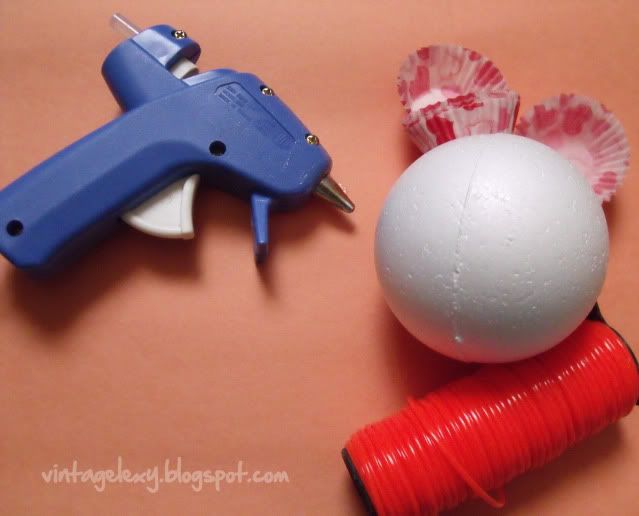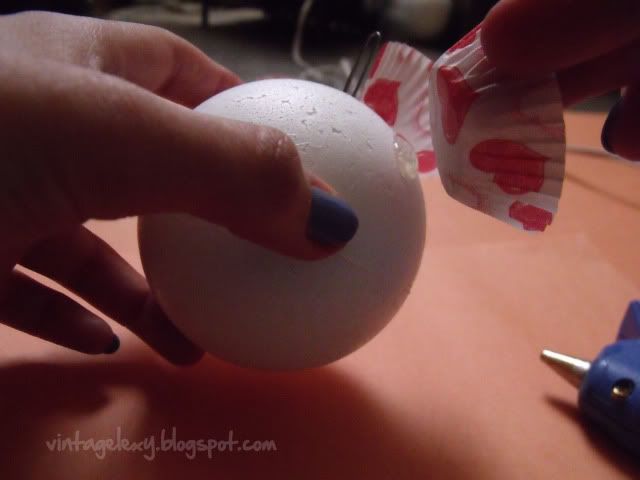 Directions
PLEASE DISREGARD THE PAPERCLIP! My Styrofoam ball was extremely hard...so the paperclip refused to stay in place. If you purchase a more regular(but not as smooth) Styrofoam ball the paperclip should hold in place!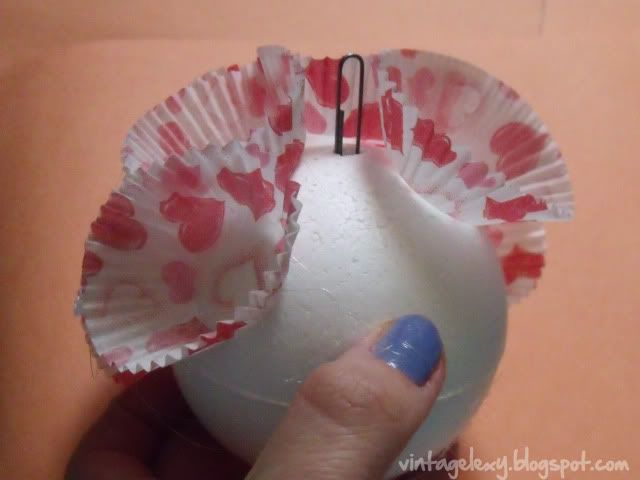 Apply a small amount of hot glue on the Styrofoam ball.
Next cover the hot glue with the cupcake paper tins. Repeat the process for the following cupcake paper tin. Make sure you apply the cupcake paper tin close together.
After covering the entire ball with the paper cupcake tins...it should look like this...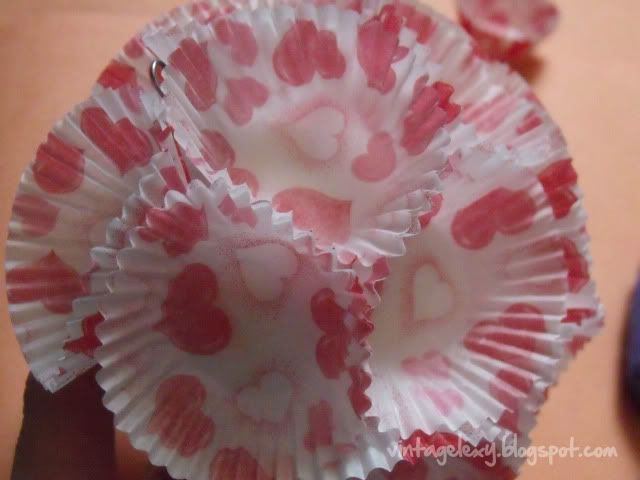 Success! The hard part is over...the craft is pretty much done, unless you want to hang it.
To hang, hole punch the sides of the paper tins together and lace them with a simple knot (can also try the paperclip method...or your own method) These balls will hang easily without ripping because they are so light!
Please feel free to view my video demonstration if you have any questions.