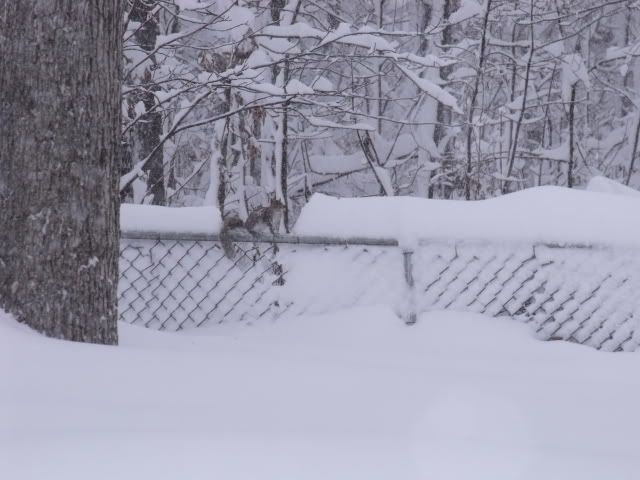 This squirrel was trying to get to another tree. Poor thing the snow fall was 3x-4x his height.
I'm sure those of you that live in the northern east coast are all giving me the stink eye...I know, no more snow! We've all had enough snow for 10 years! For you lucky girls that live in warmer climates....count your lucky stars! I miss warm weather, dresses, and ice cream. *sigh* The evil ground creature predicted a few more weeks of winter, so I have a long road of wintry fun.
I live in Virginia and we received around 20-30 inches of snow. Then it snowed again...and again. I'm not sure what the accumulated amount of snow was...but it was definitely...good times.
Please enjoy my virtual wintry photos.