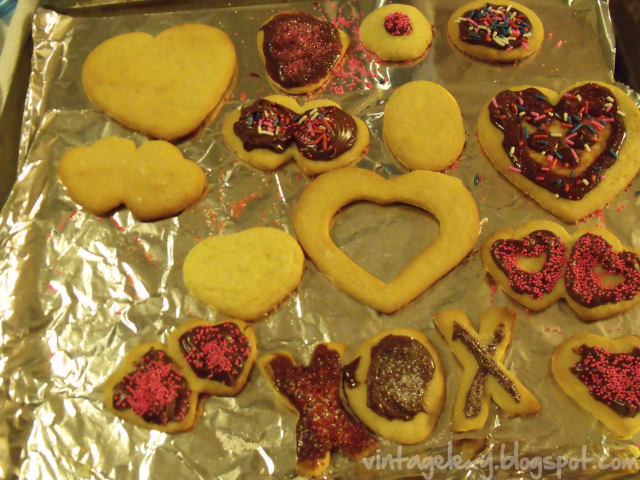 My yummy Valentine's sugar cookies (I'm not a big fan of icing!)
Am I the only person under the age of 30 that gets mega excited with holidays? I absolutely adore decorations, baking and anything cute. Every holiday is a great opportunity to get excited. I know some people hate "fake holidays" meaning over hyped, commercial holidays (I too hate the big hype) but it allows me to express my creativity and make cute things.
Valentine's Day is one of those holidays that you either love or hate. Personally, I don't really care for the holiday but I love all the pink & red, the hearts, and the cuteness. So even though I have no significant other or any romantic plans, I can still enjoy the holiday! I hope all of you enjoy the cuteness this month even if you may be single. There's nothing wrong with being single!
Do you like my heart theme nails?