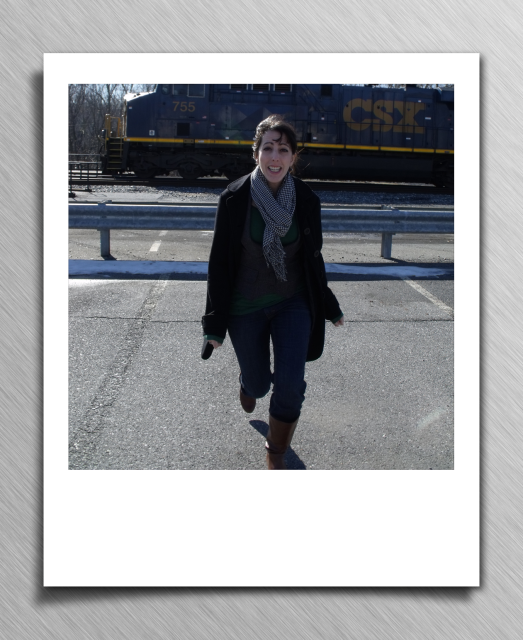 A few weeks ago, I visited my sister. She lives out in the country, somewhere between Maryland/Virginia/and West Virginia. It's...very different out there. I live in suburbs USA so I can't imagine NOT living nearby a grocery store or a mall. It would be torture! My sister's town is very quiet, but less than 7 minutes away is a train station. At night, I can actually hear the train from her house. Spooky!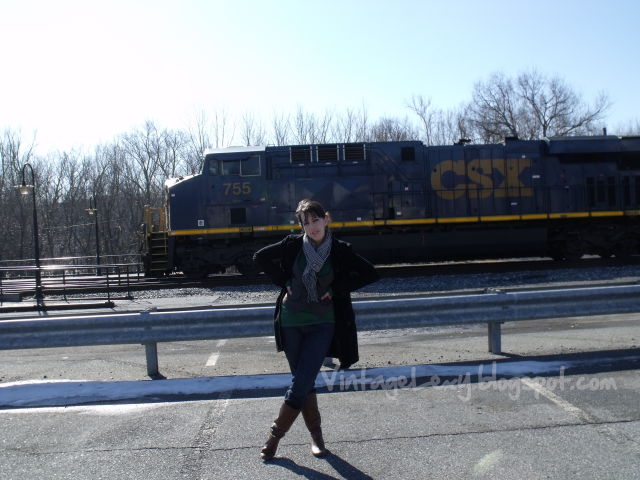 Yes, that train eventually left! It was loud, exciting and a bit scary.
Yeah...my outfit is very mish-mash but whatever. I was in the country! As Britney Spears would say "I'm con-tray!"