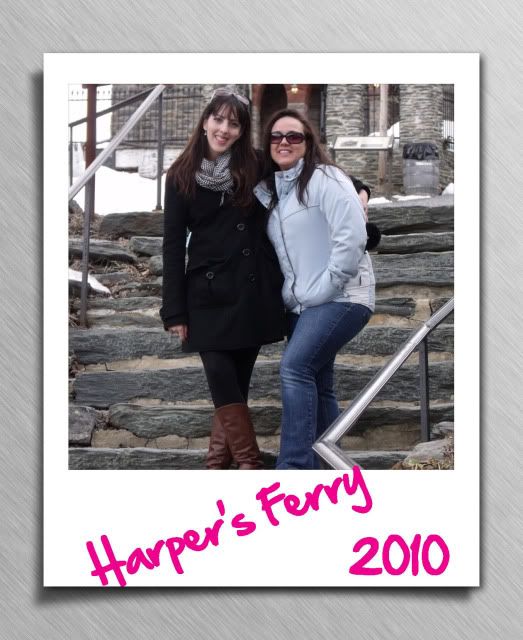 I absolutely love anything historical. I have always had a passion for history and wanted to even major in it, but soon realized that there are no "real" careers in the field. Back in 7th grade I was absolutely obsessed with Egypt and wanted to become an archeologist. I totally would've pursued that career, but I don't like getting dirty, nor do I like being outdoors very much. I'm not an ideal candidate!
In my free time, I enjoy visiting historical sites. Last weekend, I visited Harper's Ferry, West Virginia. For those of you that don't know Harper's Ferry played a crucial role in history, abolitionist John Brown attempted to raid Harper's Ferry as a slave revolt. Unfortunately, he was quite a nut( even if he stood for a good principle) and met his end.
In present day, Harper's Ferry is allll about this man. It's so unfortunate how life and history works out. One day everyone wants to kill you, the next century everyone adores you.
Harper's Ferry is an old town, surrounded by rich high valleys. There is also a small river that runs past the town and even a working railroad stop. It's pretty neat. There are many historical homes, and surprisingly some folks still live there!
Please enjoy my chilly day photographs.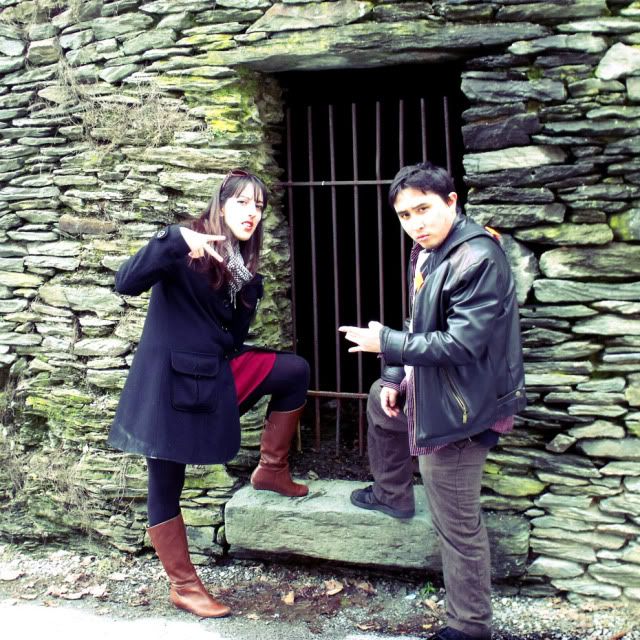 This is a horrible photo...but it's very cool! This is where people use to store their food prior to fridges! It was a called a root cellar. They would pack it with ice and lots of food. Who wouldn't want food from that hole?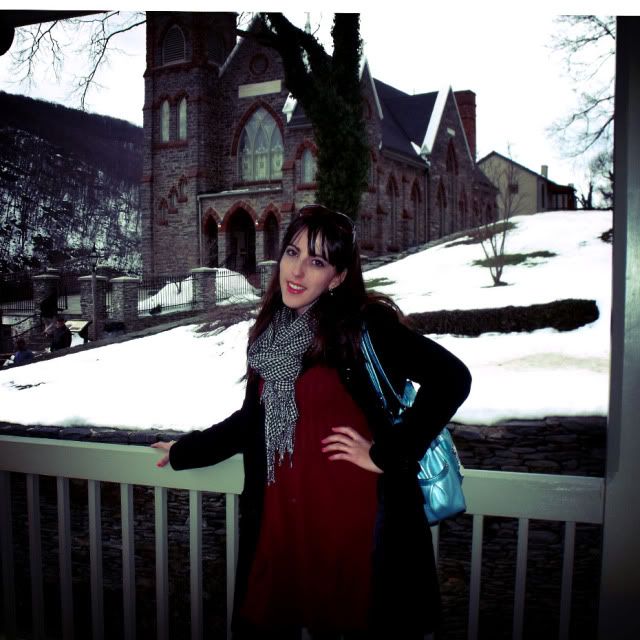 Here I am, posing on someone's porch. Haha, this is an historical home you can view. It overlooks the church that is at the very top of the town. It's quite an incline! It was built in the 1800's and occasionally still opens its doors for masses.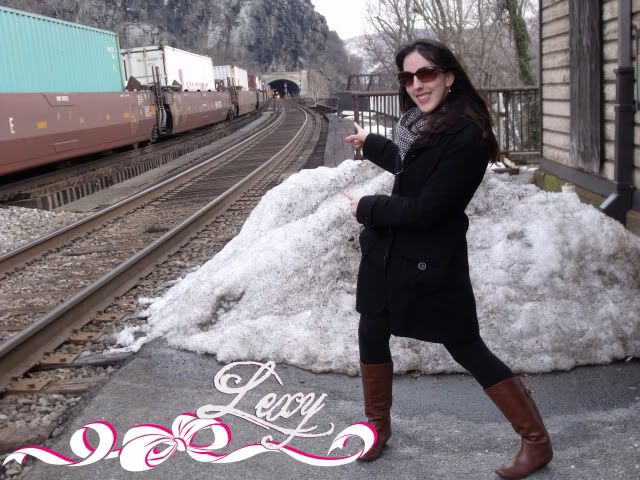 Do you see the train? It's comiiiiing!
Thank you all for viewing my Harper's Ferry Adventure!