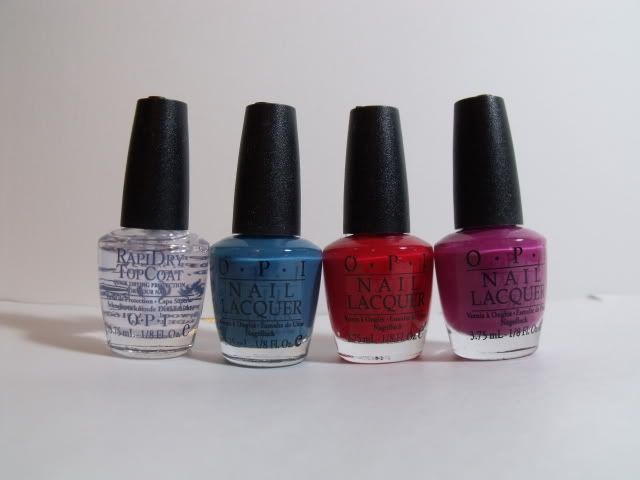 I recently purchased OPI's Hong Kong collection, the tiny takeout version. I got the mini size because I can't justify $8.50 on one nail polish. For $12.50 I got 3 color nail polishes and 1 top coat. Not a bad deal. I also like that they are tiny. I am more likely to finish this bottle than an average size nail polish bottle. I was reeeeally liking the plum color and the blue. The red is very generic and can be duped with Revlon's Red.
Tiny Takeouts includes:
Rapidry Top Coat
Suzi Says Feng Shui (blue)
Red My Fortune Cookie
Dim Sum Plum (my favorite)
I'm currently wearing "Dim Sum Plum" it is a perfect shade for early spring. It transitions well from winter to spring. I usually don't care about "in season" colors, but this colors is gorgeous! Anyone interested in this collection?