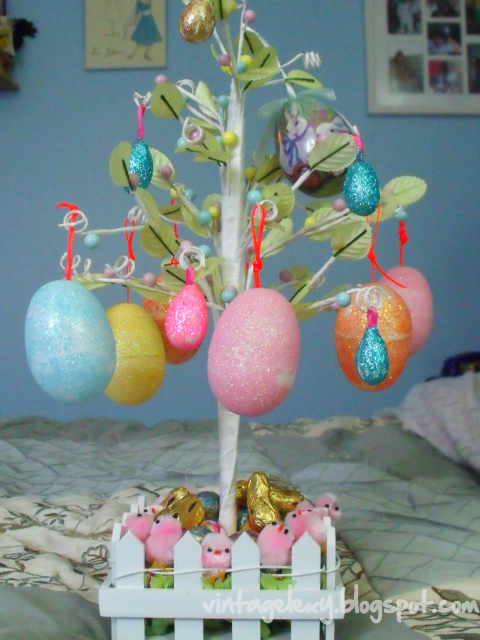 My tree with mini and regular eggs. It looks more even now, but I may have to just attack the tree with mini eggs.
This is the first year I have gotten into Easter decorations and I am pretty hooked. I'm not sure if it's the past snow storms and the never ending winter that are making me love the lovely and lively pastels that are associated with Easter. I purchased the above white Easter tree at Michaels and was slightly disappointed with when I hung my regular Easter eggs on the tree. It just looked too heavy and awkward. Thus, I wanted to purchase mini eggs at the store but opted out to make my own. As per my usual crafts, the following craft is super easy and pretty affordable.
If you are interested in how I created my mini eggs please view the YouTube video clip.





Materials:
clay
thin ribbon
glitter/paint
bamboo skewers
glue/mod podge
Estimated Cost:
$10 dollars (unless you're a crafty sista then you already own 90% of these materials-- your cost is about $2 dollars)

The great thing about this craft is that you can re-use it every year! Why waste money on decorating eggs that will only last for a few days or for one holiday, when you can invest on some that will last? Another perk about this craft is that it won't break! It's made from soft clay, so even if you drop it, it will not shatter or break! Awesome!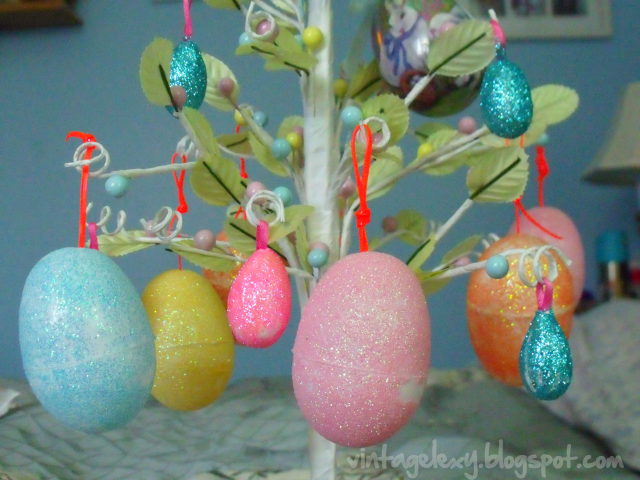 *As usual all products were purchased by yours dearest!*