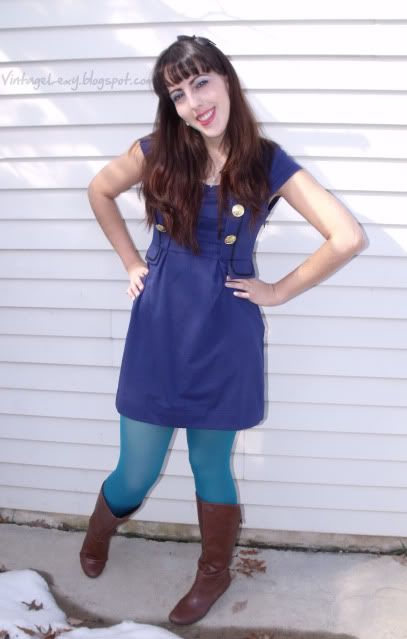 A few of you really enjoyed my short lived videos on my "Outfit of the Day." I have decided to simply post them here on my blog. It's less lame than me talking to a camera about what I am wearing.
I have a strong passion for anything nautical, so when I saw this cute dress at Charlotte Russe I had to have it! It was one of those moments. I quickly tossed my money at the cashier and ran out of the store with so much glee. Is it sad that I get so excited from finding a cute item?
The dress is absolutely simple but yet so gorgeous. I love the big buttons, and it's knit fabric so it's very comfortable. The only thing I don't like about this dress is that it's a bit too short to wear without leggings or tights. It doesn't look short, but it feels very short.
Is there a trend that you guys are ga-ga over?