I love Nyx. The price for their items is affordable and the products are great. Here are some photos of recent items I purchased from Cherry Culture. My favorite item by Nyx would have to be their round lipglosses. The colors are amazing and the price is even better. I'm slowly trying to collect all the round glosses. I think I have 6 total.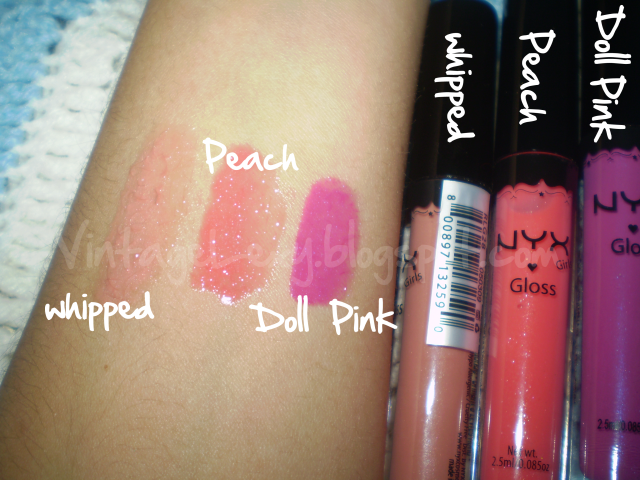 My fave from above is Doll Pink (Even if it smells weird)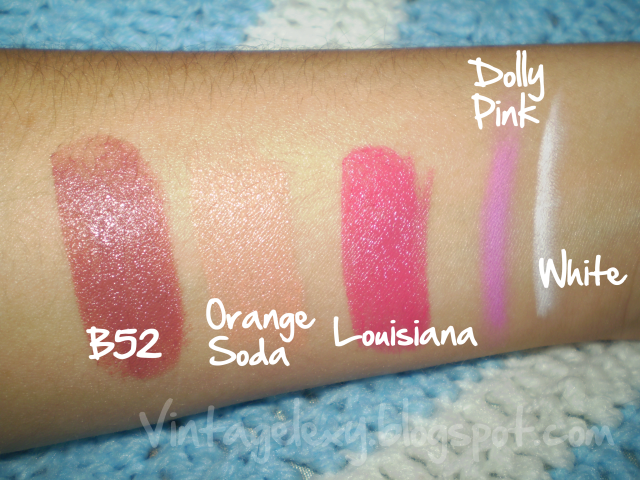 Louisiana is the most gorgous pink. I adore it. This picture does not do it justice.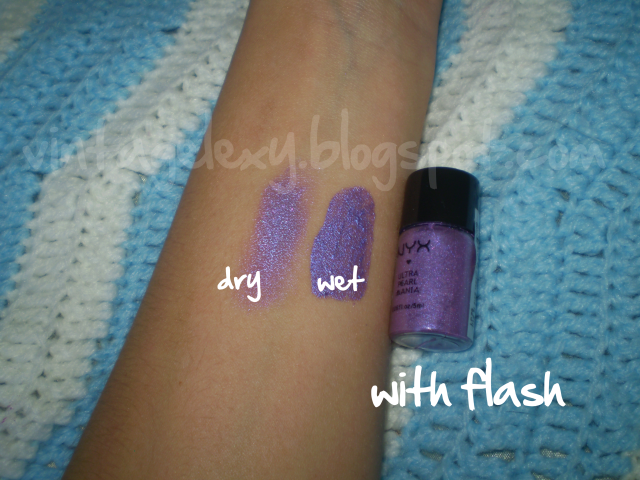 Ultra Peal Mania in True Purple. So freakin' sexy. <3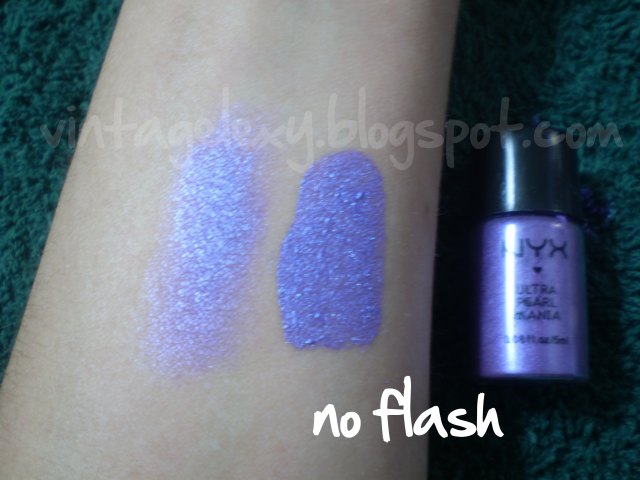 I love purples.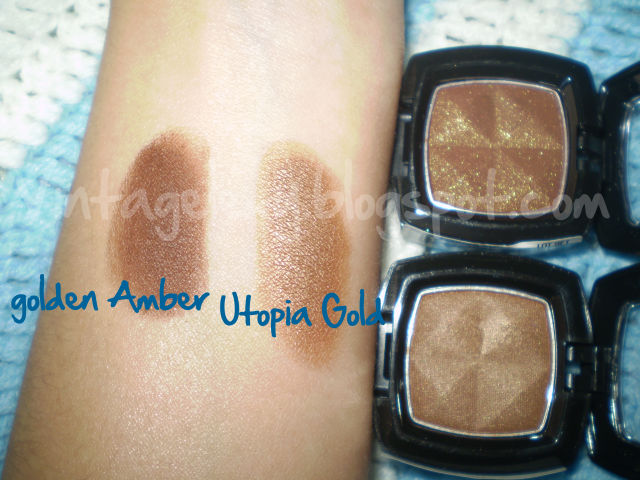 I really like Golden Amber. It's dark but perfect for a neutral smokey look.

Hope you enjoyed the swatches. I am utterly in love with all my recently bought Nyx items.