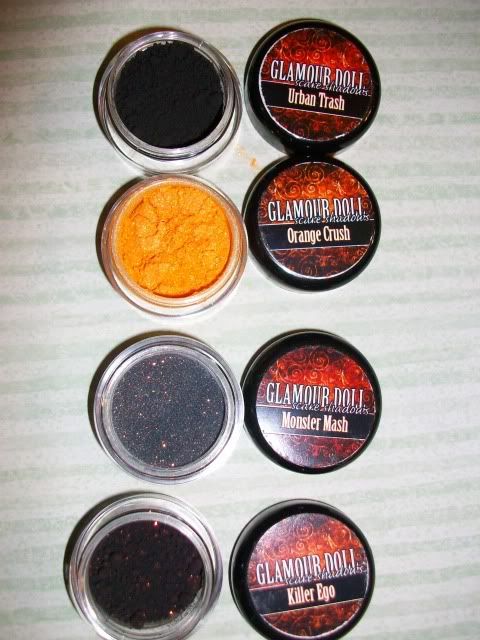 I'm probably the unluckiest girl ever, but I guess the Universe took pity on me. It granted me a Glamour Doll Eyes Halloween set for free! weeeee! I totally won this at a blogtv giveaway.
I received: Urban Trash, Orange Crush, Monster Mash, and Killer Ego.
Urban Trash
- matte black
Orange Crush
- beautiful golden orange that shimmers
Monster Mash
- fine milled glitter, bits of orange and green and blackish
Killer Ego
- a matteish black with orange sparkles.
I've always wanted to try Glamour Doll Eyes, but my wallet has never agreed with me. This giveaway suited both my makeup addiction and my sad wallet. Yay!!
If you are interested you can find GDE
here