I found out about this brush set from Liz of
LizberryMakeup
. I was blown away by the great price, plus Costco has decent items..so I gave these brushes a shot. I haven't used them yet because they still reek of chemicals. I've deep cleaned them once...but that wasn't enough to remove the stinky scent. I will do a follow-up review on these brushes, but for the time being...this is an introduction.
The brush set comes in a nice box that houses, a brush case, 8 full size brushes, a travel kit, and an eyelash curler. For about $20 dollars, it's a sweet deal.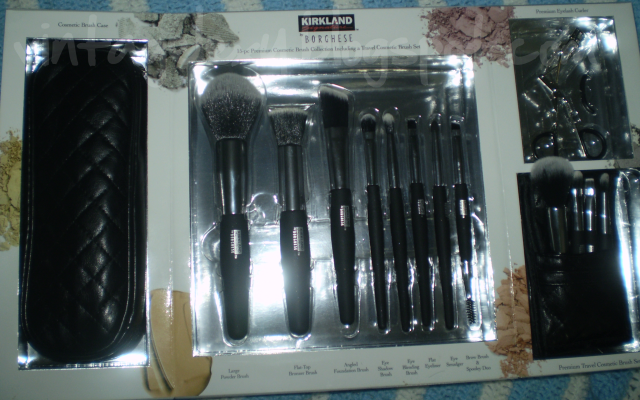 You receive a Powder brush, flat top brush, angled foundation brush, eyeshadow brush, blending brush, eyeliner brush, smudge brush and 2 in 1 brush which is an angled brush on one end and a spoiley on the other end.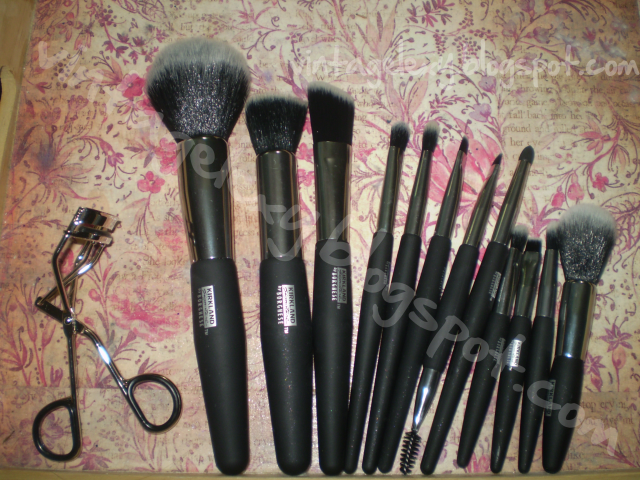 Sexy brushes outside of their box
The brushes are made of synthetic bristles and are also anti-microbial. The brushes are treated with an anti-microbial formula that helps to prevent harmful bacteria & mold that collects on brushes. Costco also claims that these brushes are cruelty-free. In case anyone wants to know, the brush case is also faux leather.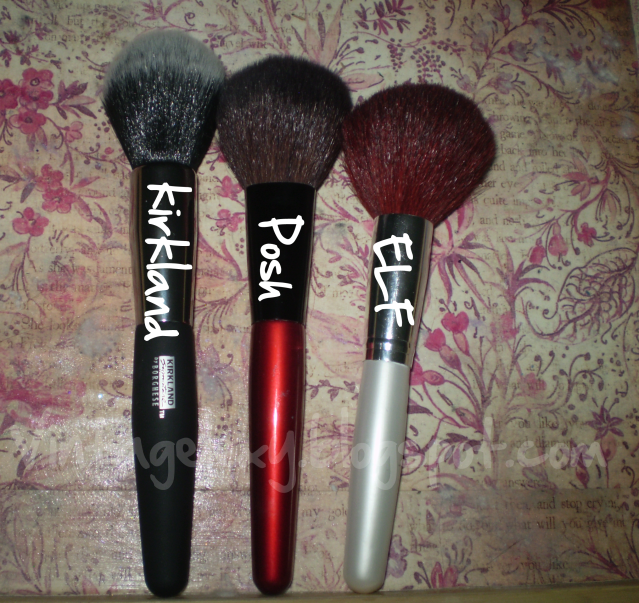 I placed the Kirkland Powder brush with some other powder brushes that I own, just to compare.
Overall, the brushes are very soft and a great price. I'm still in the process of removing the stinky smell so I can't offer a deeper review.