Turkey day is upon us! Well...it was. I'm sure by now some of you are heading to bed to prepare for the infamous black Friday. At this early hour some of you may be already hitting some shops. Yikes, shopping at midnight. That is
so
not for me!
I hope all of you find great deals for yourselves or friends and family. Remember to be thankful for everything and to be extra nice to the retail employees. Imagine having to be at work that early in the morning, and having to appear friendly and helpful. I don't know about you guys, but I am not a morning person. Even if I was, I would not be able to deal with people in masses. So, try to make a difference and be nice to the employees!
In light of the holiday, I decided to be inspired and wear a festive Autumn look.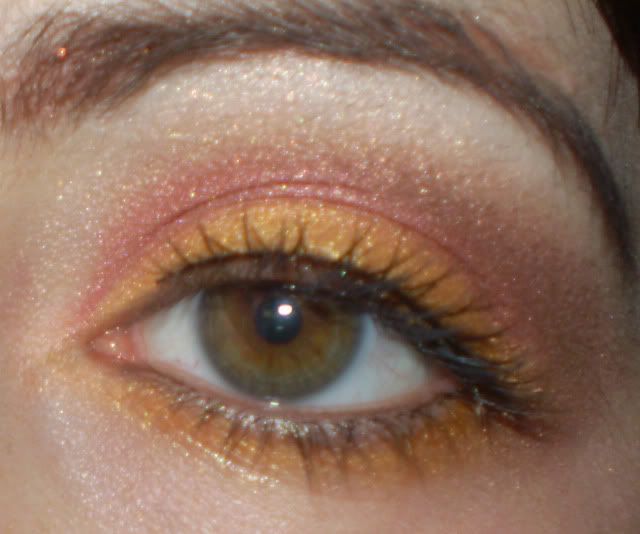 Do you like? It reminds me of Autumn or a sunset.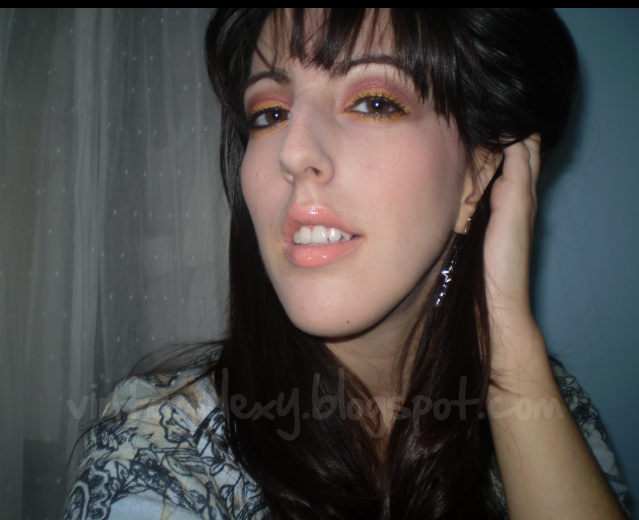 Trinkets I used to create the look:

-Glamour Doll Eyes Orange Crush

-Mark Tiki eyeshadow

-Mac Cranberry eyeshadow

-Mac Vanilla pigment

-ELF black eyeliner

-Maybeline Lash Stiletto

-Fake lashes

-Revlon Colorstay Foundation

-VS Jewels blush

-Nyx Orange soda lipstick

-Mac Sock Hop lipglass

Happy Thanksgiving!