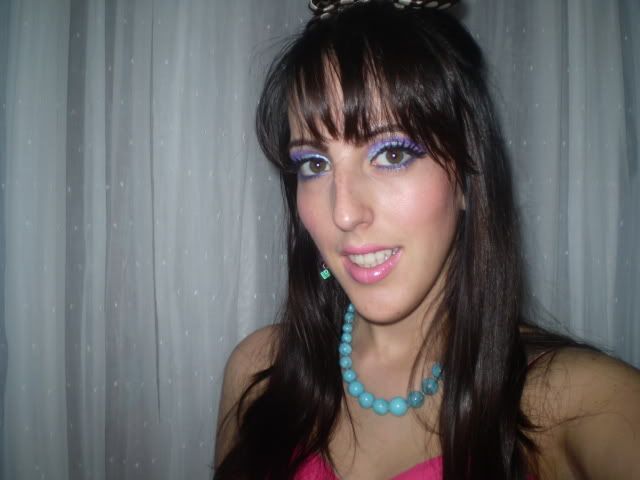 I <3 Halloween, but this year...I wasn't in the mood. October came and went. I hardly had time to get excited. I'm a bit upset that Halloween passed me by. Oh well! I'm not a fan of Halloween costumes from stores (they're so cheap--the material) so I just like to use what I currently own. Trust me, I own a lot of stuff that could pass as a costume. Mostly, weird accessories.

This year I wanted to be Barbie, or Barbie's slightly darker haired sister.

No, I'm not Teresa.
Unfortunetly, my Halloween plans were cancelled due to Swine Flu. Instead, I just gave out candy, carved pumpkins and went out for some Pei Wei. I dressed up for this picture, but I removed my "costume" afterwards. I felt silly. No one would understand my version of Barbie and I didn't want to explain it.
Here are some photos of past costumes: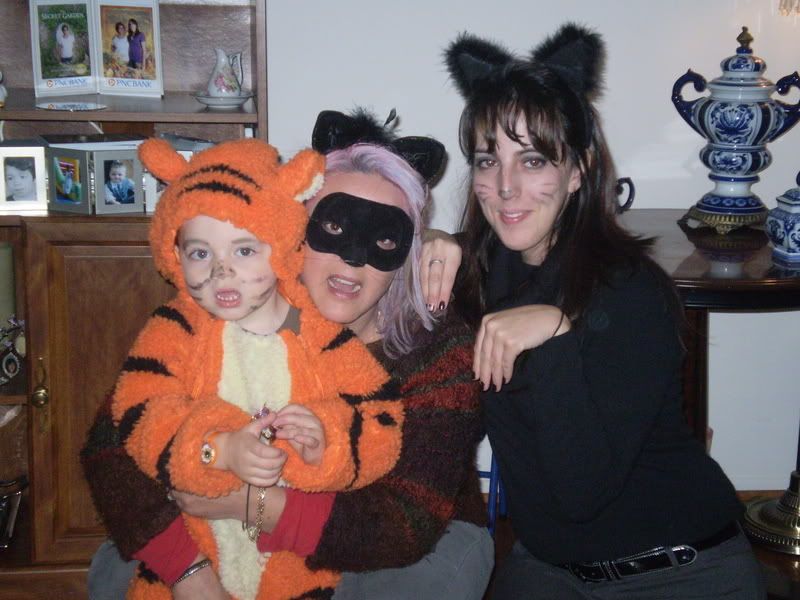 My nephew Evan(Tigger) my sister Cristina (she was some crazy Zorro cat) and myself.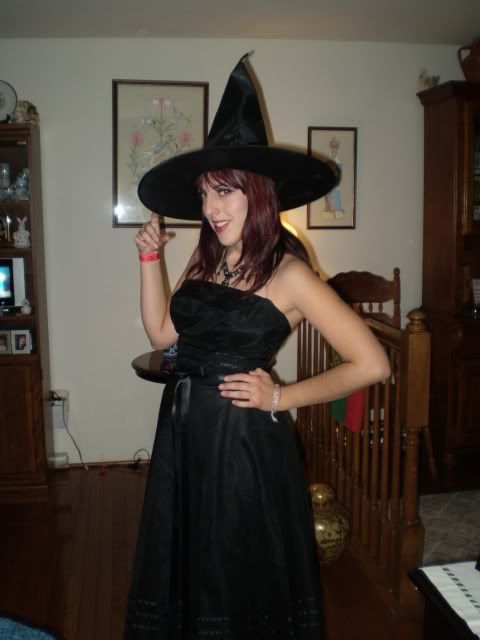 note the Portuguese flag on the side.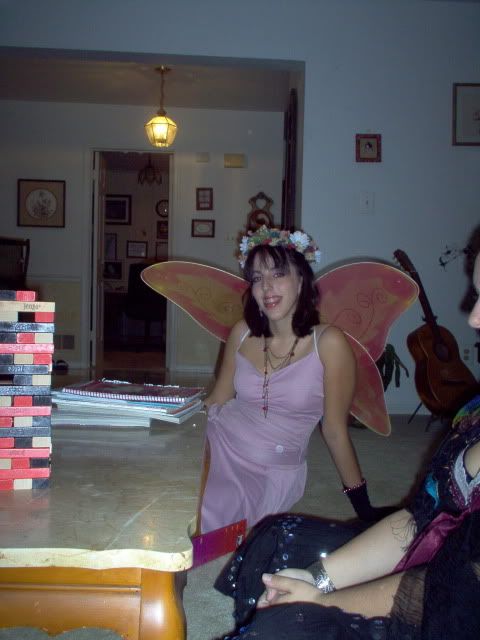 I love Fairies. I had braces at this point.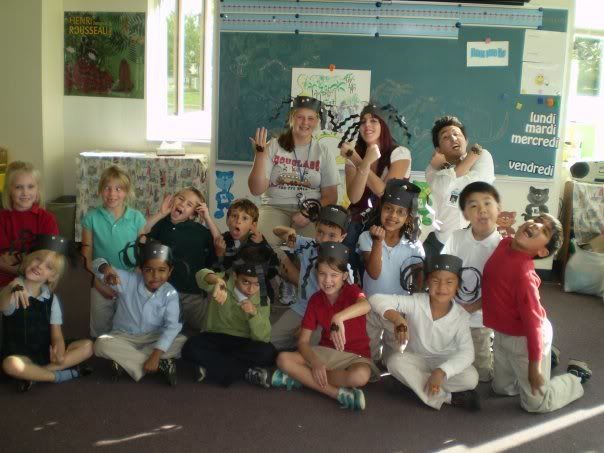 When I use to work with kids...We were spiders.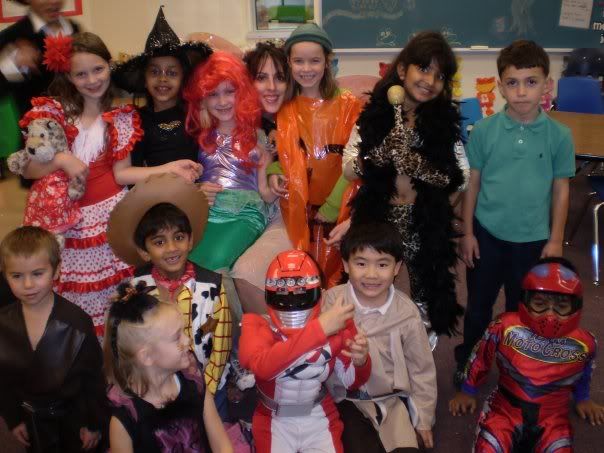 My sister asked me to do her makeup. This year she wanted to be a vampire. She borrowed the head piece and fangs from me. As I said, I own a lot of...stuff.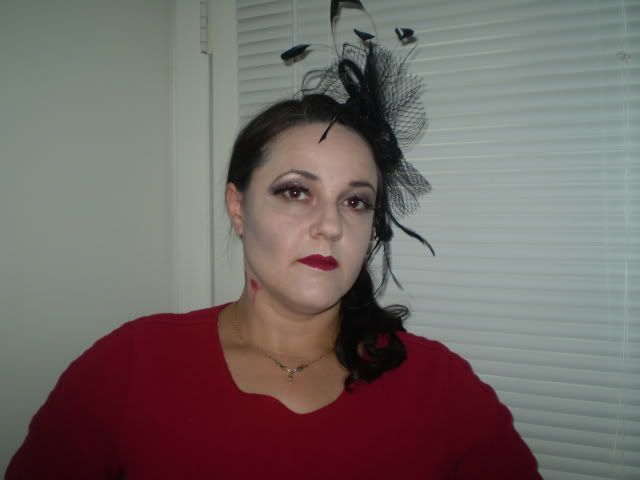 She looks good, right? A little scarry.
She asked me to make her a "happy" vampire...I don't believe there is such a thing. Happy vampire. Oxy moron?

I used the Revlon foundation on her. Isn't that insanely pale? That's my shade! I contoured her cheeks using purple eyeshadow. I also gave her a sexy smokey eye look. She's wearing dramatic lashes with red rhinestones. To top off the look, I used So Scarlette from Mac. I <3 that shade. I wish I could wear it more often.

My sister looked like a sexy vampire...even if she's kinda didn't want to photograph as one (I harassed her for a pic).