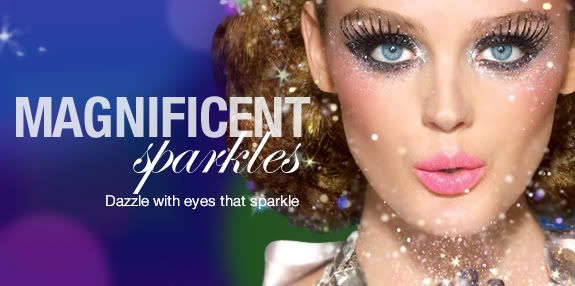 I saw the above photo on Sephora's winter catalog and I about had a glitter heart attack. This photograph is my love and dream. GLITTER! haha. The moment I saw it, I knew I had to recreate it. I decided to "copy" the look for a New Year's look contest. I think it's perfect for New Year's. It's festive, fun and no one will be able to say that you don't shine.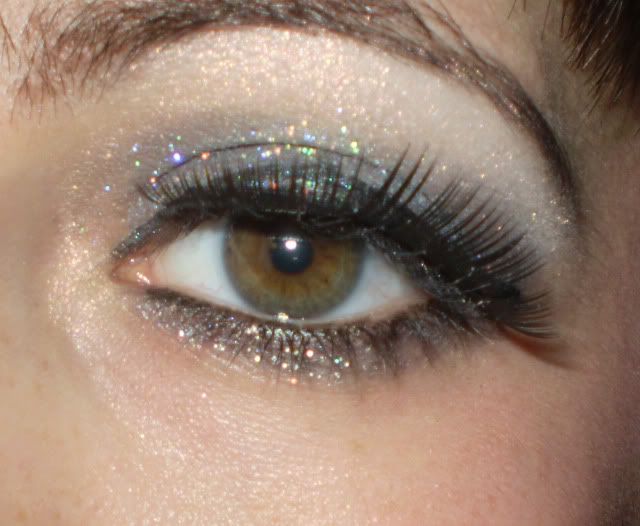 It is so hard to photograph glitter...I am very disappointed in my photos. Oh well...just imagine lots of glitter sitting on top of my eye.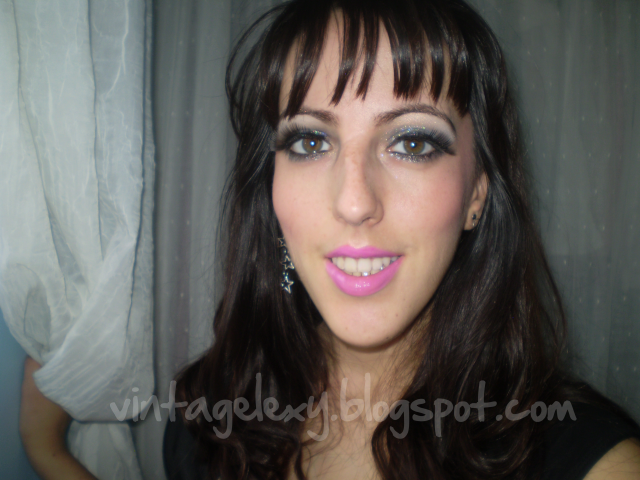 You know what was tons of fun? Removing all the eye makeup. Glitter went everywhere! As Demetri Martin once said "Glitter is the craft herpes"...you can't get it off.

Miss Antonia, I hope you know that I endure lots of pain in order to enter your contest. I had glitter in my eye. I almost died. I deserve a makeup veteran medal "Glitter Storm Survivor." Nah, I'm just playing..

I used:

ELF mineral primer

Cosmetic glitter

Avon black satin gel eyeliner

ELF eyeliner

Fake lashes

Mac vanilla pigment

Mac on a mission blush

Nyx silver eyeliner

Nyx doll pink lipgloss

Nyx dolly pink lipliner