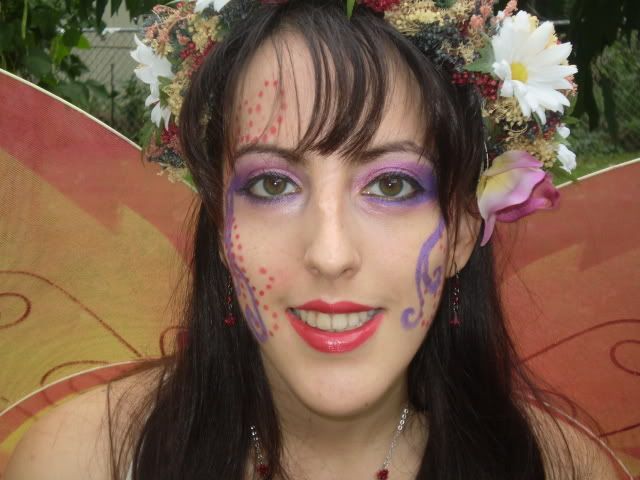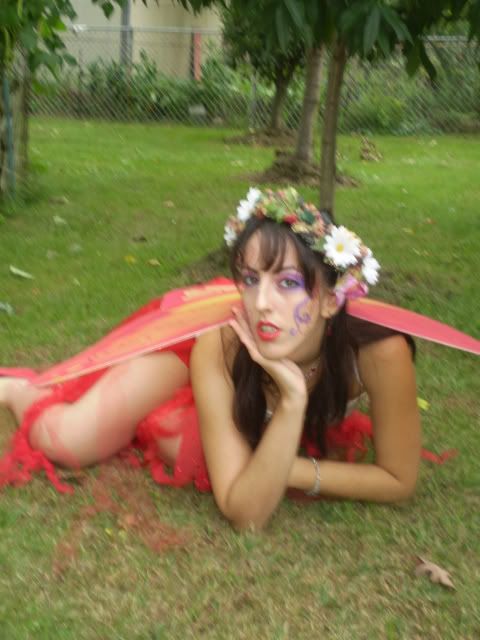 I absolutely love fairies. I realize now that I forgot an essential item in this look. GLITTER! How did it slip my mind? It's a crime to forget glitter.
This is by far the easiest way to be a fairy for Halloween. It involves just 2 colors for the eyeshadow, and a few swirls on the face.
If you are interested I used:
Nyx strawberry milk e/s pencil

88 palette (red, white shimmer, pinkish shimmer)

Revlon Liquid Eyeliner pen

Maybelline Lash Stiletto mascara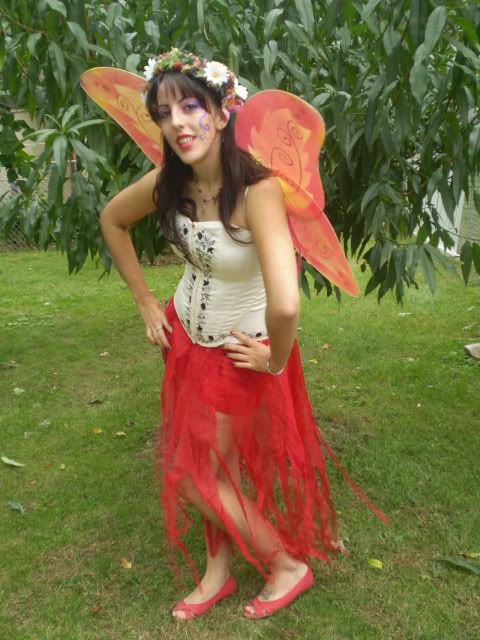 As you can see I loooove dressing up as a fairy. They are my favorite mythical creature. What is your favorite mythical creature?